Why Should You Install Security Devices At Home?
Gone are the days when only the rich and the affluent in society installed security cameras to monitor their residences. Now almost everybody installs some form of security camera around their houses as a form of surveillance. The most used security device is the CCTV camera. Thanks to the technological innovation in the last decade, the security devices come with superior quality and services. Given the alarming increase in theft and burglary, a security measure should be the priority of every homeowner.
If you are still wondering why you need security devices, here is our list to help you understand the need for security before its too late.
Criminal deterrent – Psychologists believe that criminals are aware of the fact that they are about to commit a crime. If they notice a security camera in place, they will be dissuaded as the thought of getting caught will scare them. Many criminal activities have successfully been avoided as criminals had cold feet after they noticed surveillance measures round a house.
Monitor elderly parents and babies – Both parents work in many families. Sometimes children of elderly parents can not accompany them at all times. Such families often hire a caregiver. Though you must employ a reliable caregiver, it does not harm to keep a check on things at home when you are away. Your aged parents can also receive mistreatment from the caregivers. By monitoring them, you can ensure the quality of service you receive.
Help with insurance claims – the consequences of theft or burglary can be devastating. Although you have insurance set up against such untoward incident, getting the insurance money could be a hassle. You will have to prove the theft or burglary. After you register your case with the police, you will be able to furnish more supporting evidence. It can be the video footage from your security camera. It will help you establish the case, and the settlement will happen faster.
Identify the criminals – A video security footage will help the police identify the culprits who are invading your home. It will be much easier to track down your belongings if the criminals are caught on time. All investigating officers believe the first 48 hours are the most crucial. In such a case if the police can find a particular man or have a picture from the security device, they will easily track them down. You will be able to avert a grim fate and recover your belongings in less time.
Pets – If you have pets, a security device like a CCTV camera is a must for you. Often the pets get stuck in unimaginable areas. Monitoring through a camera can save a fatal accident. You can also keep a tab on your teething pup. Checking if the pet has eaten or is consuming enough water is another concern that plagues many fur parents. With a security camera, you will know what your pet has been up to throughout the day.
Easy to maintain – The security devices installed at home are easy to maintain. Getting an AMC is a good idea, as the contract will save significant repair costs. Clean them regularly to maintain superior picture quality. Also, check the chords and main power points in case you are going on holidays. Keep the app updated for best service delivered to your phone.
Safe distance – Most CCTV or other types of surveillance camera can be monitored through an app connected to your phone. No matter where you are, you still can check on the safety of your home and ensure that everything is safe. You can get a live feed or downloaded previous data. It depends on the type of security device you choose for your home. You can remotely adjust picture quality and audio according to your wish.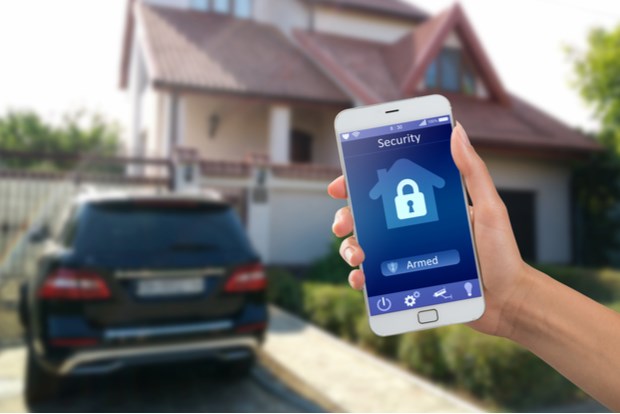 Save your home from any intruders. A simple proactive step can help you avert significant danger. Take care of your home and your family members by keeping them out of harm's way. Security system dealers in Chennai, Security system dealers in Bangalore, Security system dealers in Hyderabad.