5 Must-Have Amenities To Look For In A Service Apartment
A Service Apartment is the ultimate stay of convenience, where it combines the amenities of a hotel with the comfort of a home. With the increase in service apartment options, the prices have always started to vary based on the amenities offered. Due to this, searching for a service apartment that offers all the basic amenities has become more and more difficult.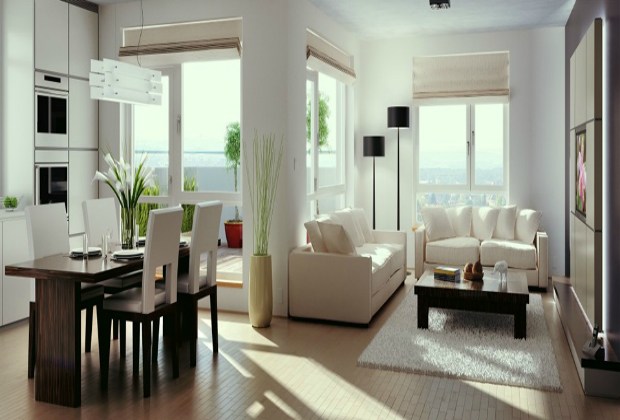 So here are 5 standard facilities that all service apartments should definitely include:
1. Wifi Access:
In the fast-paced and digital world of today, this amenity has become more of a basic one. With wifi being accepted as a part of a rental agreement even these days, this access in a service apartment is essential. Ensure the apartment has a broad range fibre net cable line which gives optimum speed in every room of the apartment. This should ideally be included as an aspect of the rental amount for the apartment.
2. LED TV with International Channels:
Since most people who opt for a service apartment will be working professionals, a television is the kind of relaxation this category of people opt for. So an ideal and essential inclusion to a service apartment would be an LED Television with a cable connection of International and National channels. The inclusion of a DTH (direct-to-home) connection has also become a pretty standard affair.
3. A Fully Functional Oven:
Adoption and integration of different cuisines have led to the increased use of an oven. Although the Indian cuisine has little use for an oven, the modern-day cook utilises an oven to its full capacity. This is why a fully functional 4 gas oven has become a necessity in a well-structured service apartment. Ensured your apartment has a well-upgraded oven as well before you move into the place.
4. Electronic Safe:
An essential feature in all service apartments these days, electronic safes are the need of the hour in terms of a safe and secure space for your valuable possessions. Many people still use a wheel locker and take it around with them as they move, but while living in a service apartment this will not be required. An electronic safe is a standard set-up in even hotel rooms and hence a definite in a service apartment.
5. Washer- Dryer:
While many buildings will have a common floor laundry room, a recent and important add-on to standard service apartment amenities are – washer dryers. Most service apartments have a separate 'service area' where this useful amenity is usually present. If not a dryer, a standard washing machine is definitely placed there for the use of the occupants.
A service apartment just as the name goes it meant to provide the occupant with an all-inclusive living experience for however short or long the period of stay is. For the best stay, search from the best Service Apartments in your city and ensure the apartment of your choosing has all these basic amenities.