Here Are 5 Reasons Why You Should Consider Serviced Apartments Over A Hotel!
Serviced apartments are fully furnished apartments which are available for rent on both long term and short term basis with several amenities like room service, fitness center, laundry room etc. Serviced apartments are fast becoming popular and are acting as a good alternative to hotels.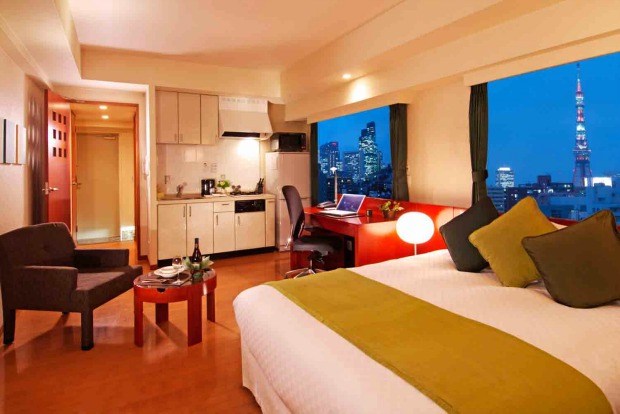 Here below are a few benefits of opting a serviced apartment
1. Privacy and safety: All apartments are managed by on-site managers who ensure that the guests have maximum safety and security in the premises. Most of the serviced apartments also have guarantee high safety and security with well-equipped security devices like videophone, CCTV cameras and discreet entrance areas to monitor all activities in commonplaces.
2. Housekeeping Services: The biggest advantage of staying in a serviced apartment is the regular housekeeping services provided by the management. No matter how long your stay, the housekeeping will keep the entire house clean and tidy. A good stress free living with top quality housekeeping will assist you in avoiding chaos and keeping the house clean. The services provided at most of the apartments are equivalent to the ones provided by a top tier hotels. These serviced apartments also change sheets regularly and provide laundry facilities.
3. Easy to move in: Unlike a normal apartment, there is no hassle while moving into a serviced apartment. All you need to do is book an apartment, wait for the confirmation and sign the rental agreement after confirmation. These serviced apartments have all the necessary amenities like an equipped kitchen, furnished rooms, television etc. Since these serviced apartments are very good for shorter stays, it will help you save time and money by not unnecessarily spending on items you will never need again.
4. Cost Effective: The popular misconception about serviced apartments are it being not affordable but it's the other way around. Unlike hotel rooms where a room is charged per person, in serviced apartments the rates are charged for an entire apartment. Considering the facilities provided, serviced apartments are the more economical choice. With hotel rooms it's difficult to stay for longer periods but you have the option for staying in for longer duration at lower rates in serviced apartments. By staying at a serviced apartment, you would be paying for the exact length of your stay and wouldn't be told to sign any long term rental agreements.
5. Concierge: Almost all serviced apartments provide concierge service to assists their guests be it social or travel arrangements. The main benefit of having a concierge is to provide all important and minor details about the area be it about good restaurants nearby, public transportation or even show timings at a theater.
Be it either business or pleasure, long or short stay, serviced apartments can be that problem solver as they can provide a good comfortable stay at an economical cost.