Overview - Study Biotechnology in Abroad
Biotechnology is a branch of biology that is concerned with living organisms and systems to build various products or is a life science that uses technological applications to modify the nature of a process using biological systems. Biotechnology has wider scopes in natural life sciences and is useful in food production, medicine, and agriculture. Other related biotechnology fields include:
Molecular Biology
Bio-manufacturing
Molecular Engineering
Bio-engineering, etc.
Biomedical science is an interesting life science subject that deals with comprehending the interrelationship of biology and chemistry relating to the health industry in the aspect of sustaining life. Engineering and medicine are other aspects of biotechnology to solve medical conditions and advance the health care system by applying engineering principles. Biotechnology and biomedical sciences are integrated interdisciplinary branches that overlap to some extent but with some uniqueness and differences. This is an emerging field with bright future prospects for students who take up this course.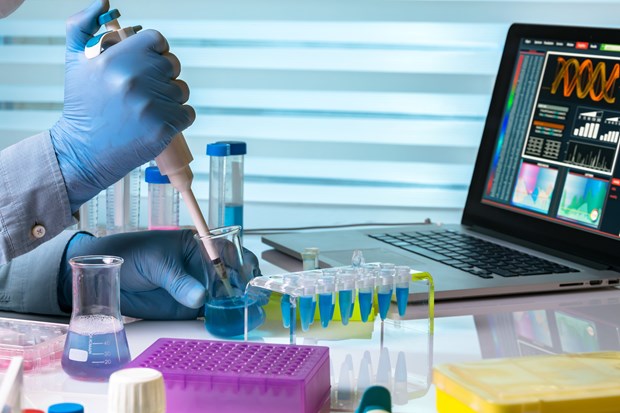 Why Study Biotechnology & Biomedical Sciences Abroad?
If you are a person interested in taking up careers in medical sciences or wish to apply your knowledge in a different way, Biotechnology & Biomedical study abroad programs will add a unique angle to your expertise in the fields. Studying these courses abroad will provide you the opportunity to develop your skills in the natural science field and help you meet the needs of a specific population by applying knowledge gained in these biotechnology and biomedical sciences. This study program helps you.
Learn more about the causes of illness, progression, diagnosis & treatment of a disease
Develop practical skills in the laboratory
A prospective career in health care and its related medical fields
Job opportunities in more general areas of science like research & commercial sectors, including universities
The duration of the course is 4 years that provide basic knowledge and understanding in science and health care. Students can also gain awareness in various social, legal, ethical issues that surround technological advances in biotechnology and biomedical science fields.
You will be offered an opportunity to study or work with renowned professionals in your field alongside students from different backgrounds. Ample career pathways and opportunities are available in this field of study where you can choose your desired pathway by studying abroad. The level of education and experience you gain abroad will help you land in medical research jobs and make your career successful. There are many top universities/colleges across the world that offer the best biotechnology and biomedical science programs for students to excel in their interested fields.
Benefits & Career Opportunities
Biotechnology and Biomedical Sciences are the most emerging field of studies that most candidates across the world prefer to study. Especially if you are much more interested in sciences and application of it in the medical department, this is the best career choice for you to persuade. There are comprehensive, varied aspects of career opportunity in this field of study where you can choose your designated pathway. Studying biotechnology and biomedical sciences help in the research of products that add more value to health care and human lives. You can take the following designations up on pursuing this course.
Biomedical Engineer
Biotechnologist
Bioengineering Researchers
Clinical Engineer
Microbiologist
Rehabilitation Engineer
Biomanufacturing Specialist
Medical Scientist
Process Development Scientist and more
These are in-demand positions in this course of studies with an excellent package and other benefits. Make your career successful by opting to study these programs abroad.
Biotechnology & Biomedical Sciences in the USA
The effectiveness of a medical treatment and illness diagnosis can't be possible without biotechnology and biomedical sciences. Biotechnology & biomedical sciences are the most demanding courses in the US right now. The science discipline provides you many career opportunities in the medical field in the US. Students can pursue a bachelor's or master's degree in this field of study. There are about 4000 internationally recognized universities in the US that provide this study program with various choices as per students' interests. Ample employment opportunities are available in the US in government, non-profit organizations, and private enterprises.
Biotechnology & Biomedical Science in the UK
Biotechnology & Biomedical Science is the most popular study program in the UK with rewarding career opportunities. With about 450 biotech companies in the UK in various fields like drug development, molecular biology, genetics, biochemistry, immunology, quality assurance, medicine, and food production, there is a wide range of job opportunities for students completing graduation in Biotechnology and Biomedical Sciences here. The top ten ranking Biotechnology universities in the world are located here that offer various courses related to sciences. The United Kingdom is, obviously, the appropriate destination to take up biotechnology and biomedical science study program.
Biotechnology & Biomedical Science in Australia
Pursuing studies in the biotechnology & biomedical sciences in Australia would be the best choice as the country proves to be one of the most sought-after overseas destinations for the program. Australia has many reputed universities that offer biotechnology & biomedical sciences for students interested in medicine and the health care field. The innovative integrated curriculum, best clinical practice, and state-of-the-art facilities available here will provide a proven foundation course in these sciences and help you achieve your dream successfully. A Bachelor's or Master's in biotechnology & biomedical sciences are available for students to take up. A wide array of employment opportunities in various industries related to medicine and healthcare are available for students who graduate in this field.
Biotechnology & Biomedical Science in Canada
Studying biomedical & biotechnology sciences in Canada offers students significant benefits in advancing careers in these life sciences field. With the presence of top-ranking universities/colleges across the world, taking up the above sciences in Canada provides the following advantages:
World-class quality education at reasonable costs
More practical and research development studies
Exceptional living standards at relatively low cost
Multicultural experience
Universally recognized degrees
Ample job opportunities
Canada is known for its excellent education and lucrative job opportunities in the field of medicine and health care. If you are a person who wishes to pursue your higher studies in biomedical or biotech, go ahead and register here.
Biotechnology & Biomedical Science in Germany
The study of biotechnology & biomedical sciences is most sought-after and on high demand in Germany on a current basis. The country hosts the second largest University of Applied Sciences, and so a large volume of international students prefer Germany for taking up a study program in biotechnology and biomedical science here. Graduation or post-graduation in these life sciences at the top universities in Germany is widely recognized and internationally accredited, providing great job opportunities in various health care fields. The universities here offer various courses like biotechnology, biomedical, food technology, agri-sciences, and more where you can take up your preferred subject and create a pathway for your career.
Biotechnology & Biomedical Science in France
France is known for its widely recognized universities and top-quality education they provide to students worldwide. Biotechnology & biomedical science degrees are emerging rapidly in France with lots of lucrative career opportunities and demand in the medical field. Various specializations offered at the top universities/colleges in France include biodefence, bioinformatics, environmental regulatory affairs, drug research, and biomedical engineering, etc. Online study programs, part-time, and full-time class options are available for students with reasonable tuition fees in France. Students graduating from these life sciences get ample opportunities to work in medical research, major investigators in research, clinical trials, patents, and medical writing. Employment in academic institutions, businesses, and hospitals is open for students upon completing studies here.