Overview - Economics Study Abroad
The rapidly changing economy worldwide demands a better quality of research in the field of Economics and Accounting for emerging with effective principles. The Economics & Accounting discipline deals with developing skills to solve various aspects of economic and financial problems contributing to the development of organizations. It pursues students to discover new strategies that prompt improving the fiscal and trading components of a trading organization in a country. A Bachelor's/Master's in Economics & Accounting readies students in the aspect of monetary, trading, and frugal studies.
While accounting deals about controlling public, private, profit, and nonprofit institutions, Economics stresses a strong theoretical concept for acknowledging how the business world works in a particular country.
The Economics & Accounting study program is structured in two stages:
Common Core Training
Specializations
The first three years include all subjects of Common Core Training, where students will study the bases in Economic Theory, Accounting, Mathematics, Finance, and Statistics. Upon graduating, a student can proceed to a choice in his/her career after having completed the training in Economics or Accounting.
Students who wish to pursue Specialization in Economics will have to complete training in Economic History and Economic Theory for strengthening the application of economic concepts in practice. Choosing this field, students will have to structure the essential content for training in Accounting by consolidating the knowledge gained in corporate and management accounting. For each specialization, one can choose one of the following three emphases- Finance, International Business, and Public Policy. The course duration varies between 3 & 4 years for undergraduate and postgraduate programs.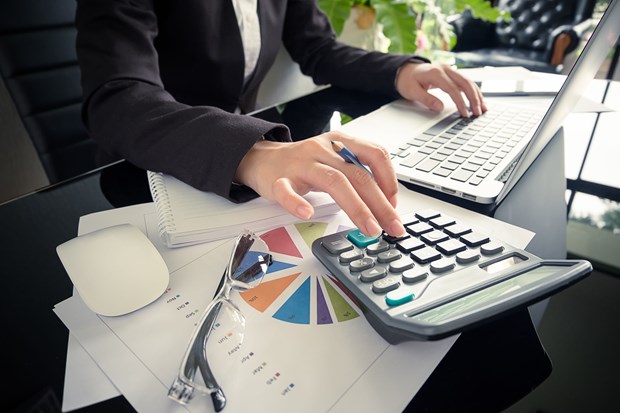 Why Choose Economics & Accounting to Study Abroad?
Studying Economics & Accounting generally deals with the organization of money within households, businesses, and the broader economy of a country. If you are a person who enjoys the application of data and statistics to real life and wanted to earn more at the same time, then Economics & Accounting could be the best choice for you.
3 significant reasons why you should choose Economics & Accounting
Quicker Certification: After completion, many accounting degrees offer exemptions from the Accounting and other professional licensing exams like CIMA, ACCA, and ICAEW, helping you get your certification quicker and easier.
Great Career Opportunities: Ample opportunities for industry experience, and you will also have a chance to intern at many reputed global companies.
High Salary Package: Economic graduates are among the highest earners in the UK and US, according to Payscale reports. Get the top highest paying jobs with a bachelor's degree in Economics & Accounting.
Benefits & Career Opportunities
Persuading a degree in Economics & Accounting will provide you with broad rewarding career opportunities in economics or accountancy with strong methodological, conceptual, and quantitative foundations. This program aims to develop certain skills that are highly required in the fields of finance, accountancy, and banking industries.
Some of the popular Economics & Accounts related career choices include
Banker
Economist
Chartered Accountant
Data Analyst
Company Secretary
Management Consultant
Tax advisor and more
Economics & Accounting in the USA
A bachelor's or master's degree in Economics & Accounts is one of the most popular study programs in the USA. The universities or colleges for Master's in Economics located here are among the best and the second most influential for economics across the world. The subjective study structure of economics is unique and helpful for students in various aspects of the USA.
If you wish to apply for a degree in Economics in the USA, you will need to take up GMAT, GRE exams, and English language proficiency tests like TOEFL & IELTS. There are many top institutes in the USA that specialize in the Master's of Science in Economics & Accounting; however, the tuition and accommodation fees are quite expensive than in other countries. When it comes to the quality of education and job opportunities, no doubt, the country offers the best.
Economics & Accounting in the UK
The Economics study programs in the UK are widely known, with the top 10 ranked universities located here are considered best for Master's in Economics. Reasonable course fees with an excellent curriculum, unique teaching methodology, and world-class facilities attract a large volume of students here. MSc Economics offers a student to take up any specialized subjects like Finance, Master's of Business Economics, etc. along with the course. Students should take the IELTS exam to be eligible for a post-graduation in Economics. Some universities might ask for the GRE test, while it's not needed in the other universities to take up Economic Study Program in the UK. The living expenses in the UK are cheaper while comparing to the USA.
Ample career opportunities are available for the graduates who have majored in Economics & Accounting like Chartered Account, Economists, Banking, etc. In fact, economic graduates are most sought-after in the UK with a good salary package. Employment in economics is one of the top paid jobs in the UK, so it is undeniably the best overseas study destination for this course.
Economics & Accounting in Australia
Australia is another good option for studying Economics. The country offers the top economic master's program that focuses mainly on business and commercial aspects of economics. Students can also choose to study online as the country offers distance learning education opportunities from its top universities. Part-time and full-time Economic Study programs are offered. A degree in Economics & Accounting in Australia is widely recognized with many top multinational companies looking for graduates from here. IELTS, TOEFL or PTE are required to apply for Economic Study Programs in Australia.
Economics & Accounting in Germany
Economics & Accounting study programs in Germany are most popular with innovative curriculum and state-of-the-art facilities. The country offers an MBA and MSc in Economics. The universities/colleges in Germany are ranked amongst the top 51 in the world for economic studies. The tuition fee and living expenses are comparatively less here. IELTS and TOEFL scores are needed to apply for the course in Germany.
Economics & Accounting in Canada
Canada offers world-class Economics & Accounting management studies to students worldwide. A bachelor's or master's degree in accounting and economics are available for students to pursue. The tuition fee and accommodation here is not inexpensive; however, given the quality of education and career opportunities, Canada is considered one of the best viable options for students to pursue higher studies in Economics. Ample career opportunities are available on the completion of graduation or post-graduation such as accountant, economist, tax advisor, retail banker, etc.
Economics & Accounting in France
A bachelor's or master's degree in Economics & Accounting is one of the top study programs in France. The country hosts the best economic universities that provide a wide range of integrated economic courses relating to your interests. The course fee and living expenses are manageable if you wish to take up the course here. Lucrative job opportunities related to economics pull a lot of international students to study here.