Overview - Study Tourism in Abroad
Tourism & Hospitality Management is a vast course with dynamic subjects that will tap the student's creativity and communicative skills. The professionals in the tourism and hospitality will take care of the planning and hospitality part of trips, corporate meetings, weekend-getaways, seminar, press meets, and more.
While the tourism management refers to activities carried out during travel like planning, campfire/trekking arrangements, travel guide, trip organizer, etc.., the hospitality involves in the management of activities in places where people meet. It can be official or casual. Some of the responsibilities of the hospitality team include hosting, serving, communicating, directing, and more. These meetings are usually conducted in a mall, restaurant, seminar hall, etc..,
The Tourism & Hospitality Management is one of the world's largest industries, and it contributes to 9.3 percent of the world's GDP every year, as per the reports.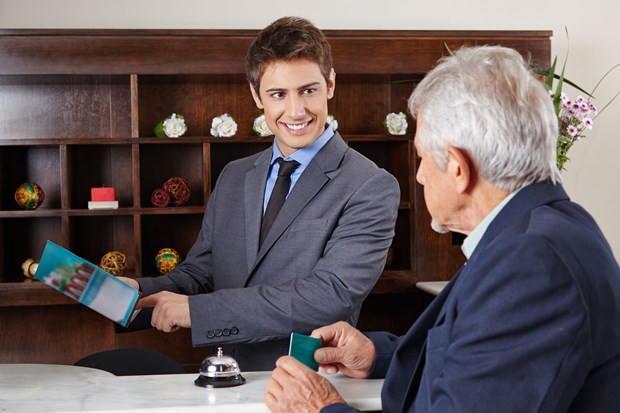 Importance of Tourism and Hospitality Management in abroad universities
The top universities and colleges across the world offer Hospitality Management courses. Many international students opt for the top Hospitality & Tourism schools in the US, Switzerland, Spain, Germany, Austria, and other developed countries that are known for their most excellent education systems.
The fast-developing and dynamic field expect their employees to be a smart and well-trained one who can carry over their job with confidence. For this, one has to excel in the Tourism & Hospitality course – for which choosing a versatile university is important.
Be it a bachelor's or master's course – choosing the Tourism & Hospitality Management program in international universities or colleges will give the students a wide range of exploration opportunities. They will be fine-tuned by the top officials and can avail of the opportunities of partnering/working with big heads.
What are the benefits of choosing Tourism and Hospitality Management?
Over the last decade, people traveling to other countries have increased steadily. For many regions, tourism is the main source of welfare. It also means that there is a huge scope for studying Tourism and Hospitality Management. The students will acquire good business management skills once after completion of a bachelor's under this discipline.
Let's see the list of benefits:
Many creative people are more interested in interacting with people rather than sitting in a cubicle and working in a system. For you, the Tourism & Hospitality Management course is the right choice. The job feels so lively that you will love doing it every single day.
Never-ending opportunities
By choosing the course under this discipline, you will explore several opportunities under various fields. You will be put up under several challenges and settings. Learning these will only make you a better professional.
Another significant aspect is that you can have practical learning. Meaning, you need to mug a long formula or coding or a theory. All you have to do is handle the subject with creative knowledge.
Be it studying or working, for one who chooses Tourism & Hospitality; every day is a new day. Such is the learning and work experiences. Working with different groups of people in different regions and environments is the reason for this.
There are plenty of jobs in the field of Tourism and Hospitality Management across the world. The governments of numerous foreign countries are opening up a tourism employment plan guide under which a number of job opportunities will be created.
Do your job with all your heart and give your 100 percent in it, people say. Likewise, Tourism and Hospitality Management jobs are something to be done whole-heartedly. If you carry over it with a good mindset, then this will be the most enjoyable job for you, and you can beat the work stress easily.
Job opportunities
A student who chooses Tourism and Hospitality Management will be working under a wide range of fields. Some of them are:
Hotel management department
Food and beverage director
Event planner
Front office management
Restaurant and food service
Chef
Floor supervisors
Cabin crew
Travel consultant
To become a pro in all these jobs, one has to have problem-solving capacity, diplomacy, excellent communication, and diplomacy.
Why study Tourism and Hospitality Management in international universities?
As we have mentioned above, the top-class universities across the world offer Tourism and Hospitality Management courses. Let's see the top 6 best countries to study Tourism and Hospitality Management courses.
Tourism and Hospitality Management in US
The United States is the perfect place to pursue your higher education in Tourism and Hotel Management because the world's biggest hotel chains are based in America and have a significant corporate presence. The top schools in the US will mold their international student to become a professional in this discipline within the US or in their own country.
Tourism and Hospitality Management in UK
Among the several reasons to choose the UK to study Tourism and Hospitality Management, the language tops the list. Communication is an essential part of this field, which is well-learned in UK universities. The universities effectively aim to involve their students in case of studies and in imparting practical knowledge. The country is also a home for top universities in the world, which is also a significant reason.
Tourism and Hospitality Management in Australia
The major reason for choosing to study Hospitality in Australia is that they have internationally recognized universities for this discipline. The graduates from Australian universities in this field never fail to assure that they have a competitive advantage. The students will have boundless job opportunities that pay well in Australia.
Tourism and Hospitality Management in Canada
In Canada, the hospitality industry is rapidly growing, resulting in mass job opportunities. Also, the Canadian education system is known for its high standard. The universities impart education at a high-standard level along with the attractive scholarships for international students. The applicants can avail of these to lead the best student life.
Tourism and Hospitality Management in France
Communication is the highly-required skill in Hospitality Management. In that case, the universities in France prepare their students well with the best communication skills. There are over 200 Tourism and Hospitality Management courses offered by the France universities, which the students can opt for.
Tourism and Hospitality Management in Germany
The German universities are the best education hub that a student can choose while opting for Tourism and Hospitality Management courses. The universities, apart from offering the best scholarships to their international students, offer several workshops and seminars as part of their course study. These workshops help the students in acquiring practical knowledge and excel in their field.