Our life has become dependent on the electrical devices we use. To protect devices from a power cut or fluctuation, you can use a UPS. It stands for the Uninterruptible Power Supply or Uninterruptible Power Source. It offers good advantages for home and office use such as safety to your electrical device during a power surge. In the event of power failure, you will get time to shut down any electrical appliances.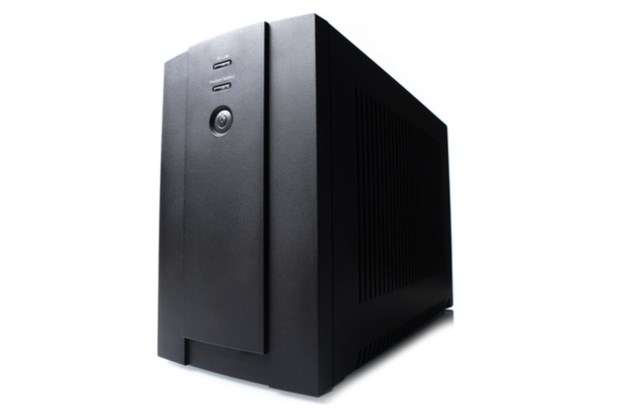 How does UPS work?In the case of power disconnection, the UPS uses battery power. The disruption may be the result of the power cut, voltage drop or overload. The UPS turns DC (Direct current) to AC (Alternating current) which supports the electrical devices.
Devices – It is essential to list the number of devices or appliances you wish to connect with the UPS. In general, a UPS has 10 to 12 outlets to support your electronics. If you have a business that is dependant on computers and other similar devices, you should get one extra up. Some tools may need a converter. For any such devices, make sure it is suitable for your UPS as well.
Back up time – The design of a UPS provides you with power for a short period. Its primary purpose is to allow you to save and shut down your data. A UPS is not an inverter or generator. It is not meant for long time support. It is easy to find out how much back up time your UPS offers. Add together the wattage each of your devices consumes and divide it with the power load provided by your UPS system. To be on the safer side, deduct 10 minutes from the run time. It will keep you alert and agile, finishing up your tasks on UPS.
Types of UPS – There are three main kinds of UPS to choose from. Such as:Standby – It is also called an offline system. It is cheaper in price compared to the other two types. The standby UPS is ideal for home use. It provides limited support but enough time for you to switch off your appliances.Line UPS – With the help of its automatic voltage regulator, the Line UPS modifies the current passing to your devices. It is better at handling bot drop and the spike in power. The battery also has a longer life.Online – It is the best type of inverter and suitable for office use. It gets charged and at the same time, supplies power to your devices. It resists the fluctuations, giving you a stable flow of energy.
Power capacity – Every UPS comes with a power limit. You should not only keep in mind the number of devices but also the wattage capacity of the UPS. Maintain a safe margin. An overload can cause severe damage to your devices.
Warranty coverage – A UPS that comes with a warranty of 5 years does not mean it will last for a longer duration. The life of a UPS depends on battery life. So always pay attention to the warranty for the battery. Many UPS dealers offer maintenance service and on-site repair. Buy UPS from reputed brands who offer provision for extended warranty.Smooth, uninterrupted power service is essential. UPS helps to maintain the proper functioning of all electrical devices. UPS dealers in Chennai, UPS dealers in Hyderabad, UPS dealers in Mumbai.