Here's How You Can Feng Shui Your Bedroom!
What is Feng Shui?
Feng Shui is a complex body of knowledge that has theories on how to balance energies in any given space - be it a home or office. It's an ancient art and science in China that was developed around 3,000 years ago and is said to instill good fortune. As good fortune comes in many forms- good health, satisfactory career, happy love life etc. Feng Shui has tips for almost any area of one's life.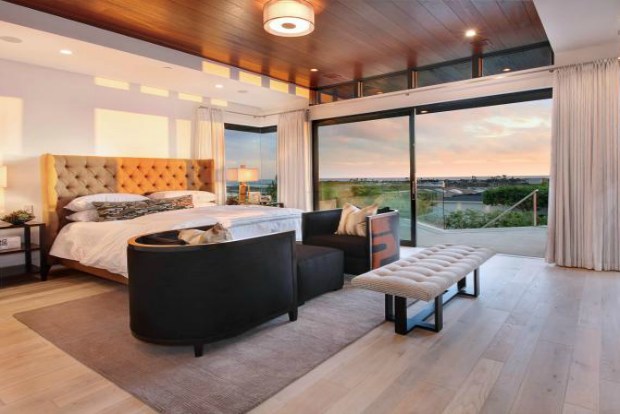 While there are tips for different areas, this article will focus on the Feng Shui tips for your bedroom. The concept of good (and bad) bedroom Feng Shui is a popular topic. Why, you ask? For starters, one room that has maximum effect on your ability to be healthy, powerful, happy, and wealthy is your bedroom. Let's face it. In which part of your house, do you feel most vulnerable? Yes, there's the answer. Your bedroom. Hence, it's most important for your bedroom to have, nurture and strengthen positive energy.
Let's start with colors. Feng Shui has clear general guidelines for the best bedroom colors. One great way to choose your best bedroom color is to look at your closet and figure out which colors you wear the most. While this is interesting, the confusion arises if you only wear colors that just can't be put on bedroom walls? For instance, black colored bedroom wall may work for some (and could even appear stylish, provided you find a talented designer), but surely isn't a color you would prefer waking up to. In that case, skin colors are generally said to have a soothing effect on the mind. As skin tones vary from white to chocolate brown, there's quite a wide range for you to play with! While we are on that note, lot of people perceive white as a neutral, but in Feng Shui it's considered to be very sharp.
The good Feng Shui energy is destroyed when items such as TV, computer and exercise equipment are present in your bedroom. The right position for the placement of the bed is as far away from the bedroom door as possible. But also at a spot that lets you to keep an eye on the room's door or entrance. This ensures safety when you rest. Avoid positioning the head of your bed directly under a window, or directly in line with the door. Also, make sure the bed doesn't share the wall with the attached bathroom.
Best feng shui advice for bedroom art is to select images that you want to see happening in your life; images with happy and nourishing energy. Make sure there are several levels of lighting. You could use a dimmer switch to adjust the level when necessary.Before falling asleep at night, ensure that all doors are closed - be it the closet doors, the en-suite bathroom door or the bedroom door.
Following these simple practices would help you lead a more balanced and positive lifestyle. Now that we have got one room covered for you, you have a few more left in your house. As for them, find the best Feng Shui Consultant using our services.