Vastu tips for living room
Everyone aspires to buy the perfect home that endows them with eternal happiness and never ending success. Whether you are buying a new house or renovating the existing house it is always important to consider 'Vastu' as the primal factor. The science of energies will not only bestow happiness but will welcome positive energy into the house.
So planning to set-up a vastu complaint house? First consider the plan for your living room. Since it is the place where we gather together, share our happiness and enjoy with our family members. When this place is set-up everything will automatically function the right way you desired for.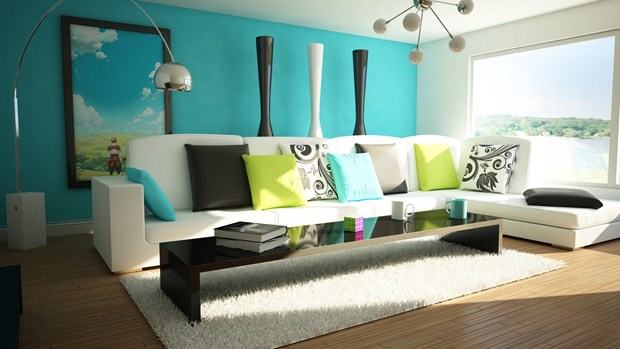 Here are the tips:
-Directions are the first step for planning the right vastu complaint living room. According to Vastu science, it is always better to place the living room in the north direction this will bring good fortune for the house. East is also a preferable direction.
-South, south-east and north-east direction for the doors can bring success but needs a lot of hard work to achieve the feat.
-South-east corner is the perfect destination to place Television and your can avoid frequent breakdowns
-When it comes to choosing colors, be sure that you don't select red and black as these colors will distress the entire family and brings bad luck. It is better to opt for colors like green, blue, white and light yellow
-If you are planning to place a beautiful fountain then choose north as the direction
-North-east corner is the place where God resides so it's always better not to place heavy furniture and dried flowers. Vastu plants can be placed for good vibrancy
-Mostly it is best to opt for furniture that is in round and rectangle shaped as it look simple and also a good fortune to the house. Avoid shapes like square, hexagonal and other different shapes
-If you wanted a small pooja unit in your living room then places it in the North-east direction
-The ceiling should always slope towards the north-east direction
-The exact location for fixing your AC is north-west, east and west
-It is always better to avoid placing pictures like baby crying, war scene etc. in the living room. Instead some pleasant images of sun rise, baby smiling, etc. that brings in good omen into the house
-Do not place beams in the living room as the main function of beam is to load the weight. When placed in the living room it causes stress to the residents
These Vastu tips will definitely help for a better live-in room that invites a prosperous living for a successful future. You can also contact some expert Vastu Consultants who can give a very brief idea on altering your living room vastu-friendly.
Source: TOI
Image: ghar360.com