Here Is How You Can Make Those Long Bus Journeys Memorable!
Holidays are always fun and much awaited, the long journey that accompanies it, not that much. However, if you set the right mood at the start of the trip, everyone would be upbeat and the journey would be over in no time.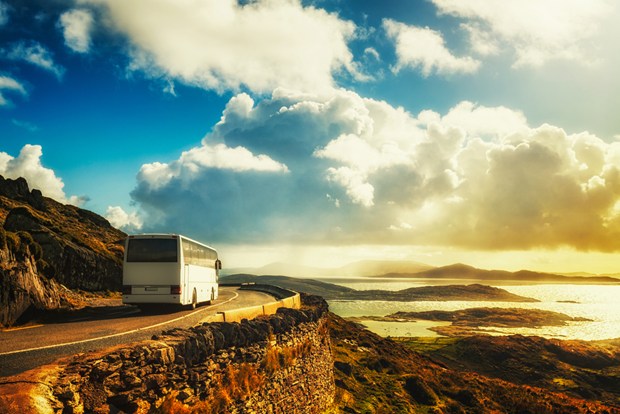 Here are 5 ways to keep the group lively through the long journey ahead:
Set the mood with a holiday playlist
Music has the power to make or break the mood of the party. Slow and sober songs are not the best picks for the day. When you begin the journey, pick peppy and fast songs to set the mood. You will slowly see people getting up for a dance or singing along to the popular numbers.
Keep those games ready
Now that you've set the mood with the right set of songs, choose a few games that people of all age groups can play. This is especially important if it is a family vacation and there are kids as well as adults in the group. The ever popular 'Anthakshari' and dumb charades are easy to play and can be played even in big groups.
Carry snacks for the road
A hungry bunch is usually a cranky bunch. Always carry light and easy to eat snacks that you can pass around during the journey. Finger food items like sausages, French fries, Pakodas, etc. are good choices. If cooking for a large bunch is difficult, leave this to a caterer, or spread out the duty to a few people who can help you with the dishes. Make sure that you also carry some chocolates for the ones with the sweet tooth.
Find riddles to keep them on their toes
If you are running out of game ideas and find the group getting restless, start out with asking a few riddles. This will get the group thinking and also help in keeping the bunch active. In no time, you'll see more people volunteering with riddles and funny questions to kill time.
Compile funny videos to have the bunch in splits
Playing funny videos is an easy filler that would keep people of all age groups entertained. It can be anything from funny movie scenes to a comedy series. Always carry videos that would entertain the crowd at least for an hour so that you can play it as and when the crowd gets low on energy and needs a recharge.
To make sure that the trip is a memorable one, it is important that the journey is also entertaining. If you reach the destination tired and bored, the mood would linger on for a long time. With these easy tips, even the longest journey would pass in a snap. Go ahead and hire a bus and plan that long overdue holiday today!