Tips To Choose The Right Car Rental Services
As you are spending your time all alone during this quarantine period, we know most of your travel plans with your friends and family, have been canceled. But, let us all stay positive to fight the novel Coronavirus and when all this is over, we should be geared up with the adventurous plans. The top Car Rental companies in Sulekha provide the best service and hassle-free experience.
The professional Car Rental Services include Hire Car with the driver, self-drive car for hire, luxury wedding cars for hiring and more. Choose Sulekha for the best Car Rental Services in your locality.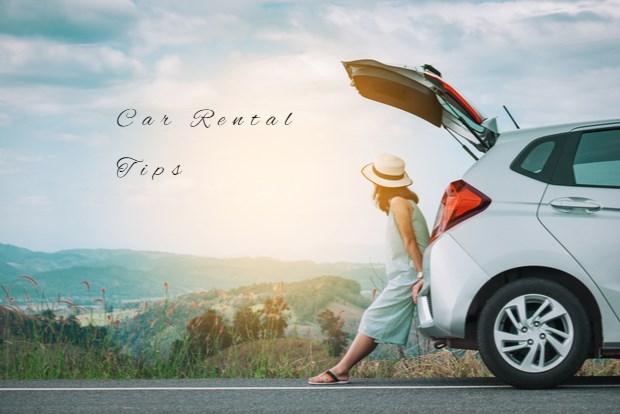 Why Sulekha for Car Rental Services?
Below are the top reasons why you should hire cars with Sulekha:
The professional Car Rental Companies in Sulekha are verified and trustworthy service providers.
We give you multiple services like car rental, two-wheeler rental, pick up & drop services, commercial vehicle rental services, call & radio taxi rentals.
The company has got as many as (40,370) Car Rental Services across India, of which over (4,070) services belongs to (Chennai).
Get easy access to complete service provider details easily.
Connect with multiple potential service providers before you narrow down to one.
Read through user reviews, ratings, and Sulekha score to take an informed decision.
The customer can choose their service like outstation or within the city, according to their need.
The rental rates by the verified service providers are affordable and suit any type of travel like a one-way trip, local tours, outstation tours, weekend getaways, wedding reception, etc.
Facilities like pre-booking and easy cancellations are available.
Several satisfied customers who took car rental service from our expert rental companies have shown their thumbs up for opting Sulekha for renting vehicles.
What are the purposes for Car Rental?
Below are the occasions when you can avail professional Car Rental services:
Long trips
Honeymoon outing
Weekend getaways
Pilgrimage trips
How to find an affordable rental car?
Surf through the net and compare the car rates for rentals for best deals.
Set the notifications alert to know whenever there is a drop in price.
Booking cars at Airport can be costly. Always try renting cars off-airport to save money.
Booking in advance will avoid a lot of hassles and will cut-off the rate highly.
Charges for Car Rental Services
| | | | | | |
| --- | --- | --- | --- | --- | --- |
| Vehicle model | Seatings | 50 km | 100 km | 150 km | Additional charges/hr |
| Innova | 6 1 | Rs 1,200 | Rs 2,400 | Rs 3,600 | Rs 200 - Rs 250 |
| Etios/Dezire | 4 | Rs 1,000 | Rs 2,000 | Rs 3,000 | Rs 200 - Rs 250 |
| Tempo Traveller | 12 1 | Rs 1,500 | Rs 3,000 | Rs 4,500 | Rs 300 - Rs 400 |
FAQs
1. When should I book my car for rental purposes?
To have a hassle-free booking experience it is recommended to book at least a week before the actual requirement. This will help you in avoiding last-minute hike in rental rates and you can select your preferred vehicle with a wide range of choice.
2. What are the essential documents for booking a rental car?
Some basic documents that are required for renting a car are:
PAN card
Passport
Aadhar card
Voter ID
Driving license is essential.
Post verification, they will further proceed with the same.


3. How can I calculate the car rental charges per day?

Car rental charges are subjective and are calculated after considering several various factors like:
Car model
Number of days/hours used
Number of kilometres driven
Local or domestic purpose
Driver services, if opted.
Discuss with 2-3 service providers to get better clarity about the market pricing system.


4. What to do in case of unfortunate incidents?

If the car is stolen or any accidents are caused by the car, one should inform the rental company and also complain to the nearby police station. It will be helpful to claim insurance for the damages caused.

5. Do the rental companies accept cards for payment?

Yes, rental companies accept debit/credit cards for reservations, though they may ask for additional identification and proof of insurance when you book. Even if you can pay with a debit card, some car rental locations require a credit card for the deposit. Be sure to check the terms and conditions. If you don't own a credit card, you may not be permitted to rent a car. Cash, prepaid cards, and gift cards are never accepted for reservations.

6. What is the age limit for renting a car?

One must be between 25 and 65 years old to rent a car. This age limit is negotiable according to the physical fitness of a driver. However, the person opting to rent the car must hold a license and proper insurance.

Planning a trip with your loved ones? Set to explore a city? Want to give a dramatic entry at your wedding? Then sign up with Sulekha and get connected to professional Car Rental companies who will provide you with multiple rental services for a stress-free ride. Happy Renting!