Wallpaper Care & Maintenance- Dos and Don'ts
Wallpapers mirror your personality when it comes to house aesthetics, taste, and creativity. While wallpaper magically brings life to a mundane home setting, one needs to put in a little effort to keep the vibrancy alive. Everything that is previous needs care and we can't agree more. Ever wondered how some people manage to keep their home space so vibrant and fresh? Keep reading to find out the secrets that will help your wallpaper look crisp and dynamic for decades to come. A little maintenance & care goes a long way and that's what we shall be discussing in this post.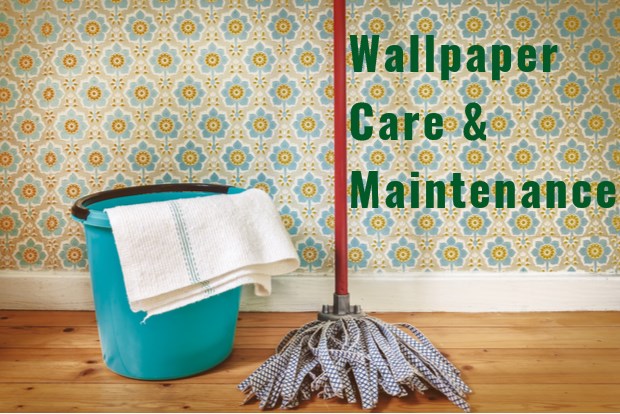 WALLPAPER CLEANING
1. Wallpaper Type
Before we even get to the cleaning part, remember every wallpaper is made up of different materials and has different features. As a user, you must be aware of the type of wallpaper material and the maintenance care to follow. For instance, vinyl wallpaper can be easily cleaning using water and cleaning chemicals while simple paper-based wallpaper should not be cleaned using water.
2. DIY Cleaners
Create your own DIY wallpaper cleaner by diluting one and a half spoon of dish cleaner in a container filled with water. Avoid overusing dish cleaner. Use a plain clean cloth or a sponge instead of scrubbers or any harsh material. Always do a patch test on the baseboard first. Go ahead and clean in vertical creases if the cleaner doesn't harm the wallpaper.
3. Dry & rinse the wallpaper
Use clean water to gently clean off the leftover detergents. Quickly use a dry towel to prevent from soaking excess dampness.
WALLPAPER DUSTING
Since wallpaper attracts a lot of dust, timely cleaning is essential.
1. Use a simple clean cloth
Nothing fancy here. A dry clean cloth does wonders when it comes to cleaning wallpapers. If you are looking for other efficient ways, keep reading.
2. Vacuum cleaner
Attach the wallpaper brush to your vacuum cleaner to gently clean the wallpaper. Vacuum cleaning is one of the most effective ways to expel dust from the wallpaper.
3. Dust with a floor brush
This is a good alternative for people who don't own or like using a vacuum cleaner. Take any clean cloth and put it over floor brush and start cleaning in vertical creases.
STAIN REMOVAL
1. Clean stains/grease
Put face powder on to a cloth and put it against the stain for a good 10 mins. Clean the leftover by using a dry sponge or brush.
2. Clean finger spots
Use a bread slice and rub it over the finger marks. Gum rubber also works wonders in erasing the dirt and foil left by fingerprints.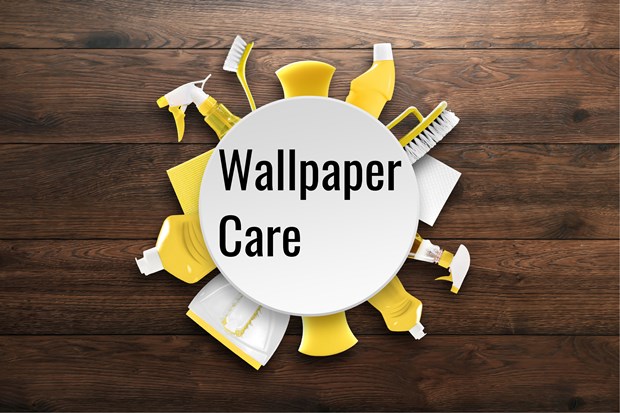 Here's a quick summary of Dos and Don'ts when it comes to wallpaper care and maintenance.
Wallpaper Care- Do's
Wiping should always be done in a vertical crease direction. Cleaning from bottom to top helps to protect the baseboard as well as prevents streaking.
Spot cleaning always helps to get rid of fingerprints or other stains.
Dry dusting can be done gently by using a dry cloth.
Use a damp cloth to clean stubborn stains. Ensure that the excess water is squeezed out.
Dry cleaning once in 2-3 weeks is advisable.
Wallpaper Care- Don'ts
Using hard abrasive cleaners can damage the wallpaper surface.
Never use hard chemical-based cleaning agents or bleach to clean the wallpaper.
Make sure you don't over wet the wallpaper.
However, keep in mind that certain wallpapers like non-woven material can be a difficult task to clean it on your own. Its best advised getting experts on board. Get in touch with the wallpaper experts to know more about wallpaper material and post maintenance care for the same.