Home Care During Monsoon
Monsoon is here, and we all get exhilarated in welcoming the lovely weather and rains. The season also brings in the need to stay prepared and alert for unexpected downpours. Have you ever witnessed a layer of fungus on the wall during monsoons? There are many things that may damage your house but are left unnoticed. Here are a few tips and tricks to identify and take care of your house during the monsoon.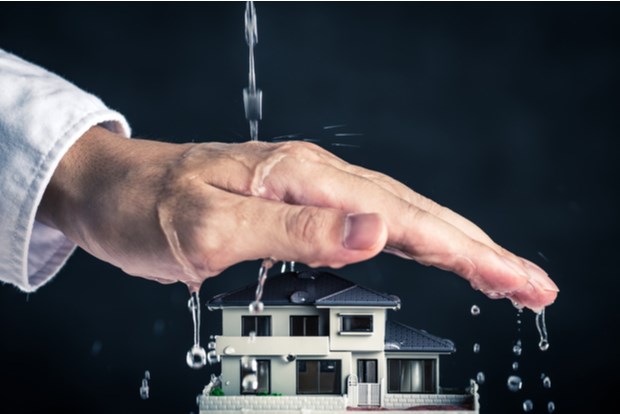 Get Rid of Dampness
The most annoying part about the monsoon is the damp and wetness caused by unpredicted rains. You may not feel it, but the effect it has is very intense. They gradually erode the shining and the quality of the walls. It may even cause immune and respiratory problems as the temperature inside the house is constantly cool. Moist walls and wet patches represent dampness and are caused due to poor ventilation and improper paint coating. Invest in waterproof and impermeable coating materials. If you are looking for a quick fix, use putty or sealants to cover up the cracks.
Shoo Away those Insects
Monsoon is the season of flu! It is necessary to prevent your home from insects and microorganisms. They not only affect your health but also feast on the walls and furniture. Mosquitoes and termites are the most next uninvited guests. Never overlook what termites could do. Once they start infesting furniture, the situation goes out of hand. Mosquitoes hide in dark areas, like underneath the furniture. Though they do not cause direct damage to walls and furniture, they tend to be one of the causes of flu and fever. They are prone to breed in areas with stagnant water or wetness. Start using mosquito repellents and anti-termite chemicals. Clean your furniture often and clear stagnant water. Ensure to install net doors and windows.
Prevent Fungus and Molds
Fungus is caused due to dampness and moisture. Black patches and furry layers are the most common indication of its presence. The only key to prevent it is to ensure you keep all the surfaces, walls, and furniture dry. Stay hygienic and let in space for ventilation. Also, fix leaking pipes and keep your bathroom clean. If you use carpets, wash and dry them often. Seek the help of professionals and do a thorough check. It can cause allergies and severe problems for people having Asthma.
An Extra Care for Wooden Furniture
Wooden furniture accentuates the vibe of the house. But maintaining them during the monsoon can get a little complicated. They can quickly attract and accommodate moisture. Keeping them at least six inches away from walls will stop the transfer of moisture. Use good quality varnish and lacquer. Place humidifier near the wooden furniture as this will help maintain the temperature. A simple remedy without spending much money is to keep naphthalene balls and camphor inside cupboards. Please refrain from putting wet clothes on wooden chairs and beds. Let the windows wide open when there is sunlight for proper ventilation.

A Mandatory Check
Here are few things you should follow for a peaceful monsoon:
Disinfect both outdoors and indoors.
Check and fix cracks on walls and furniture
Fix all the leaking pipes.
Close unwanted pits.
Clean the house often.
Pat dry wooden surfaces.
Open up windows and doors for ventilation during sunny days.
Use pesticides and install net doors.
While you do all these, ensure to pay attention to health too. Avoid doing tasks that seem difficult and are out of reach. Leakages and dampness are believed to be the root cause of many problems. Hire professional waterproofing contractors on Sulekha and experience a stress-free monsoon.