A Beginners Guide To Improve Your Local Search Rankings
What is SEO? Wondering how it can help you in expanding your business presence digitally? Search Engine Optimization is a process to improve the quality and quantity of website traffic with increased website visibility to users of a web search engine. SEO uses various tools and techniques for organic without the need for paid search rankings. Local SEO helps in better search rankings, which leads to a higher conversion rate. SEO optimized rich content drives target traffic to your website. If a person is genuinely searching for a service online, there is a 33% chance of lead conversion with the help of the right SEO tools. In a nutshell, Local SEO is an integral part of digital business for expansion and building a strong network of the online community.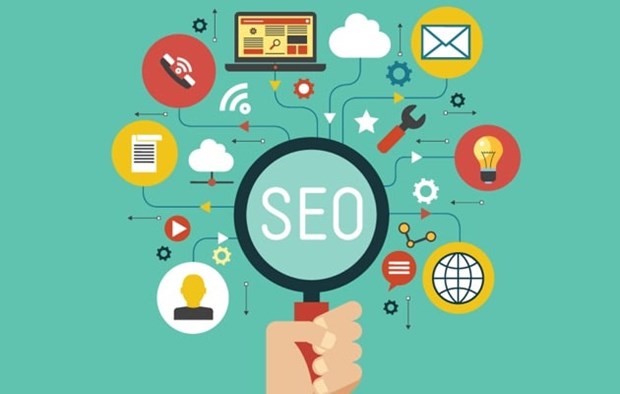 Image credits- Google

If you are starting with SEO, here's a quick overview of things you must focus on to develop a better understanding.
Start with the basics. Explore what local SEO is, it's importance, relevance, and benefits.
Observe the google trends. Understand more about the history of SEO; it's evolution with the constant changes in the Google algorithm.
Discover the key components of local SEO. Explore the top local search ranking signals and study about the backlinks, Google My Business, consistent NAP, local content, the importance of reviews, etc.
Find out the top local SEO tools, listing management tools that are highly trusted and used by other businesses.
Pros and cons of local SEO for large organizations
Why should local businesses practice social media marketing?
Simple Google Hacks To Improve Your SERP For Free
User experience- The top four ranking factors are website visits, time on site, pages per session, and bounce rate which is associated with user experience. It's a no brainer that if your website is reliable, easy, and offers valuable content, increased website visitors and better search rankings can be easily achieved.
SEO optimized content- Rich quality and relevant content are one of the best-proven ways to increase the website traffic and improve your search rank. A study on marketing professionals revealed that about 57% said on-page content development was the most effective SEO tactic.
Get more backlinks- Backlinks from external websites with high domain ranking significantly increase your site's traffic, credibility, and search rankings.
Improve your page speed- Google also considers the mobile page speed as a ranking factor. It is believed to have a very nominal effect on certain websites. It is however advised to pay attention to this to provide enhanced user experience with better SERP.
Fix broken links- Links that show a 404 error affects the user experience and the website's search rankings as well. Establish the authority of your site by incorporating quality links to boost the website traffic.
Optimize your images- For Google to identify the images on your website, it is essential to boost the speed of your site by optimizing the images. Compress the images with alt text and maintain descriptive filenames.
H1 & H2 header tags- Just like how headers make your content more readable, header tags in the content have a strong correlation with the Google search rankings. IT also adds a great structure to the content and makes it look presentable with emphasis on critical points.
Local search optimization- It is observed that people frequently search for services and businesses using the"near me" keyword. Improve your chances to appear in relevant local searches by claiming your Google My Business listing, using relevant content in Google Posts, incorporating online reviews, and listing your business in local directories.
Optimize voice search- It is expected that in the coming years, half of the google searches will be done by voice. Incorporate relevant voice search phrases with natural conversation style words instead of using single keywords.
Aim for "position zero."- Google often pulls relevant content from a website and displays it in a snippet above the #1 search result. Position zero has higher visibility and a great way to boost traffic, credibility, and visibility of your brand.
Get an upper hand over your competitors? Leave no stone unturned to expand your business presence digitally and enjoy the numerous benefits attached with it. To know more, connect with expert digital marketing experts listed at Sulekha.