Do you want to make your blog look professional? WordPress is one among the most powerful blogging platform and content managing system. The unique features and incredible tool options have made WordPress stand out from the rest! It has created a professional standard for itself!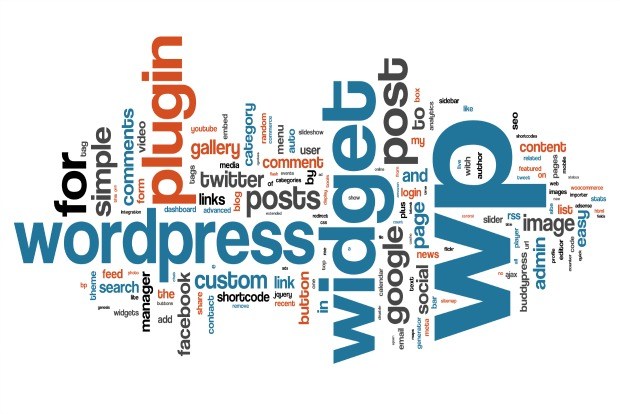 Here are 5 cool things we bet you don't know that the WordPress site has:
1. Appearance of Image
If you are fond of pictures, and would like to create an online portfolio to showcase your photography skills, WordPress is an ideal platform. Like how image gallery is in android mobiles, WordPress also has NextGEN Gallery Plugin which lets its users to not only upload images, but also lets the user control the size, style, transitions, and other effects. The images can be displayed in the form of slideshows and thumbnail galleries. The photo gallery is another plugin that gives you the power to create image galleries. This plugin can give you the ability to create thumbnails, masonry, sideshow, compact album, extended album, or blog style galleries/albums.
2. Start a Live Chat!
By including an online chat feature to any website, it adds up to the company's value and provides real-time customer service. This kind of feature is provided by WP Flat Visual Chat plugin on WordPress. The plugin allows you to man your live chat platform from the WordPress dashboard. Chat operators can see what page a visitor is looking at, and can even share specific website elements to aid them. For any business forum, customer service and feedback is very important for its growth. So having your business online using WordPress will be professional and will aid in connecting with the customers easily.
3. Create Animation
A user enters a website in search of information and at the same time he prefers to be on the same website if it is interesting and attractive. Make your website be more interactive as well as professional by using WordPress. A Hover Effects Pack WordPress plugin is a functionality usually provided by a WordPress theme which lets you add one of the ten eye-catching hover effects to your images. To provide additional information, you can also overlay text onto the images, with ten different text animations to choose from. Keep it simple but interesting!
4. Use Social Content Locker
To market business services or other details, you definitely need the social media's help to spread the information. You usually share a particular link on social media pages manually. WordPress provides The Social Locker plugin that will ensure more social shares for your post. Even though the user requires to make small payments to unlock premium protected content to view, it's one of the many innovative ways to drive the social media shares. Apart from these, the plugin also supports a variety of effects, animation, and other aspects making it more interesting.
5. You get to Clone themes!
Do you like a particular theme and would like to adopt the same theme to your website or blog? Do you want to modify old themes to an exciting one? You can now do that on WordPress using ThemeMatcher plugin. You can just enter the input of the address you want to replicate and select a layout. The rest will be taken care of by ThemeMatcher in a few seconds. The plugin repackages all necessary codes, images, etc into a .zip theme file. This is one of the quickest and cheapest ways to clone a theme or site.
Oh! It is almost time to make your website look more professional with exciting features of WordPress! Learn about more such Plugins and interesting tools that add value to your site by joining WordPress Training.