How to Efficiently Plan an Intimate Wedding
Weddings are extra unique when planned in a way that includes our sense of enjoyment, freeness and close circle. This is the best thing about an intimate wedding; it allows you to be yourself on your special day. Not only is it fun, but after the outbreak of the COVID-19 pandemic, the necessity to cautiously plan events has become mandatory. Most of the time, planning intimate weddings is complicated as every element has to be special and highly heartfelt. We have gathered rewarding easy tips that are sure to make your planning stress-free.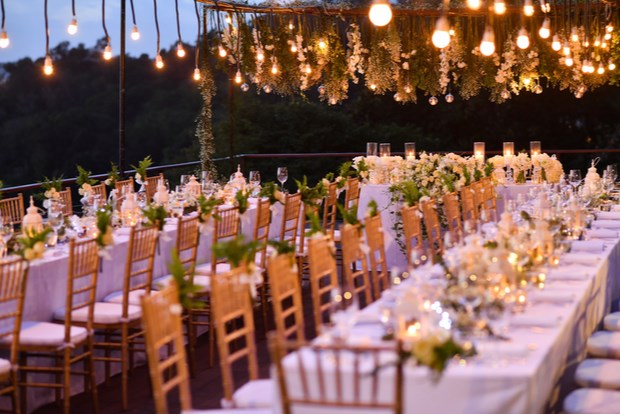 Budgeting and Shopping
Budgeting and shopping are the first things that come to many of you when we talk about weddings. Indeed, it is a must to be aware of what is possible and what isn't it. Sit and draft the budget with your family and partner. Allocate money sensibly and cut off unwanted expenses. While shopping for clothes and the necessary items, please make a list and tick it off as you purchase.
The Location and Theme
The location should be amongst the top in your priority list. Since the wedding will host only your close circle of family and relatives, the destination should be easily reachable and comfortable enough. After deciding the theme, find a venue that would be suitable for it. Ensure the chosen venue has space and facilities to fit in all the guests.
The Decoration
Try understanding the expected outcome you want to have. Talk to the decorators and let them know about the theme. They will suggest to you the relevant ideas on what can be done with the venue. Do not make it too gaudy; remember, the minimal decoration can be beautiful too.
Time to Make Your Guests Feel Special
Guests are part of the main reason to enlighten the wedding ceremony. Once you decide to have an intimate wedding, start preparing the list of people you want to invite. Carefully think twice in order not to miss out on any important closed one. The next step is to design the best-personalized invites that reflect your vibe. It should be sentimentally appealing and invite gifts to be useful. Finally, gather the address list, verify and start sending them. It is advised to initiate the process at least a month before the special day.
The Feast
Food plays a significant role in the wedding. Explore all the cuisines and choose the one you and your guests will love the most. Before you finalize the contract with the catering service, meet them in person and taste the food. Communicate your plan and discuss everything, starting from the welcome drink to desserts. Make sure the food is cooked and served in a safe and clean environment.
Why worry about the wedding, when all you have to do is enjoy it? Relax and hire the best wedding planners in the city through Sulekha.