Revamp Your Homes for a Rejuvenating Summer Retreat
Summer is a season of life and happiness. It is when we enjoy summer breaks and spend a lot of time with the family. As the temperature outside would be soaring high, keeping the house bright and warm during this season is very important. Adding colors to the house with new wall paints and decors can bring the spirit of summer into the house. Let's find some interesting summer interior ideas in this blog.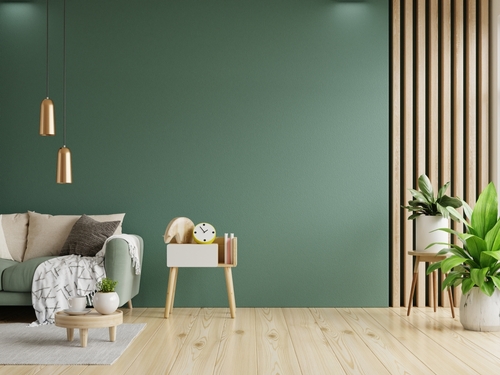 Give Your Walls a Fresh Look this Summer!
Wall paints play a major role in keeping the house cool during summer. Bring the coolness of the sea breeze and the warmth of the bright yellow sun to your houses this summer by choosing the right wall paint. Some innovative wall paints for this summer ideas are discussed below:
Turquoise Blue – When matched with white, turquoise blue gives the house much calmness and relaxation.
Citrus and Tangerines – Gives the house a vibrant and happy mood.
Coral, Pink or Peach colors give the house an aesthetic appearance.
Emerald Green with elements of gold adds royalty to the house.
Sand and Beach Browns create a pleasant look.
Light or pastel purple can look so appealing and fresh.
Choosing the Right Summer Curtains is Mandatory 

Curtains are yet another important element of a summer décor. Summer is the time when there is a lot of light during the day, and curtains can be a great way of blocking this light while taking a peaceful afternoon nap. If you are considering an interior renovation this summer, then curtains can be a great way to start. Start by analyzing the amount of heat and light that goes into the room, the color of the wall, and then the interiors. There are various options when it comes to curtains, and choosing the right one for the season is important. Keep in mind a few things before buying one:
Lighter shades block heat than darker ones. But the darker ones keep away light effectively from entering the room.
When it comes to fabric, cotton would be the perfect choice for summer, for it keeps the room cool and helps in the low running time of the AC.
Choose multi-layered thermal or insulated drapes for a more cooling effect. 
Choose Floral printed curtains to match your interiors more elegantly.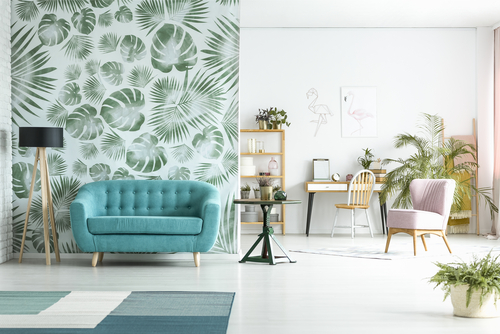 Classy Summer Wallpapers for a Trendy Look
Wallpapers can make the interiors more appealing and stylish. Show off the beauty of your house to the guest dropping in this summer by choosing the best wallpaper. Some of the most appealing wallpapers for this summer can be:
Vibrant colors – Painting just one wall with a vibrant color like marigold yellow or cherry red can be an excellent choice.
Fruit prints with summer fruits can be an exciting option.
Floral prints are the typical summer wallpapers that can bring much joy.
A subtle beach print can be so calming and soothing.
The trending chinoiserie print gives much elegance to the house.
Set up an Exciting Game Station
Summer is the time when you meet a lot of people and a time when guests drop in for a visit. So how would you make their stay unforgettable? A game station would be a great idea. Choose a corner of the house that you find useless or the extension in the window and set up the game station. Choose to have various board games, video games, and a play station. No one would say no to a game night, so this game station would be an excellent idea. Apart from entertaining the guests, it would also serve as a perfect addition to the interiors. A replacement for this would be a mini library where you can set up a summer reading space for your guests.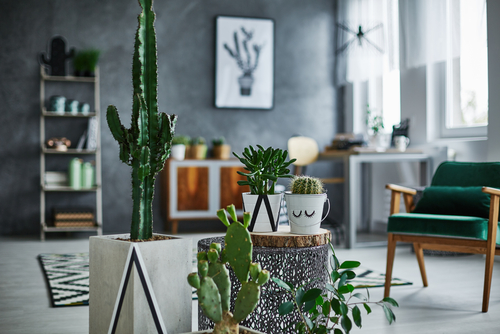 Take Inspiration from Nature
Bring in the freshness of green plants and colorful flowers into your houses this summer. If you do not wish to have long-term plants indoors, try having fresh cuttings. These plants will look very appealing and match any wall paint. Ensure not to forget to water these plants regularly. Fake plants can also be the best option if natural ones are unavailable. This attractive addition of green plants and flowers will give the house a vibrant look and spread a positive vibe around the house.
Other Summer Décors to Consider 
Apart from curtains, wall paints, and wallpapers, there are a few other décor pieces that would give a beautiful look to the house. Some of them are discussed below:
Metallic art pieces -With Sunlight entering the house, the shine from the metallic art pieces would be such a treat to the eyes.
Mirror -A mirror placed in the subtle summer pastel wall paints or neutral paints would look majestic on a summer's day.
Rugs -Rugs are yet another exquisite pieces of décor that would add so much beauty to the room. You can match the rugs with the wall paint or even choose a contrasting one.
Summer-themed Pillows - Choose to have these summer-themed pillows to elevate the spirit of summer in the house.
Summer Wall Art -Ransack the local markets for some aesthetic summer-themed art pieces like the beach, tropical and floral ones and display them in the center of the wall. You can also choose to display an array of them, like wall art.
Start this summer by giving a complete makeover to your house by hiring the best Interior Decorators at Sulekha.