Upgrade your Bathroom this Summer
What's a home without a bathroom? You may ignore it or downplay its importance, but if you were to think about it, a bathroom is almost as important as your bedroom! So, why is it that these spaces are among the most ignored in any house? How about pampering your bathroom this summer with some simple upgrades? Here are some ideas.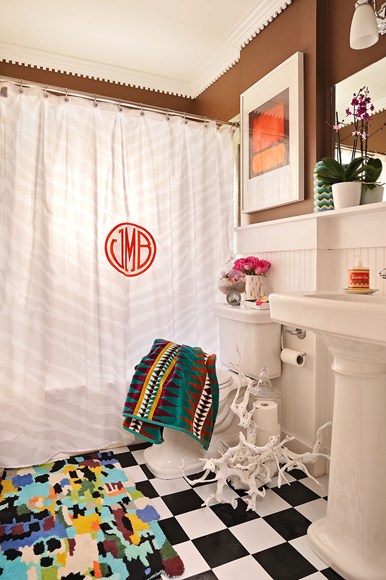 Source: blogspot.com
Add a vintage look to your bathroom by bringing in an old, unused night stand. Paint the stand in funky colours and use it to store towels, hair tools and toiletries. You can also keep your mp3 player handy and listen to soft music while soaking in the tub.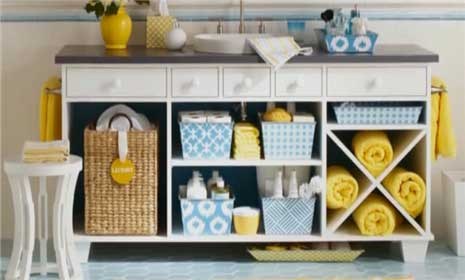 Source: bhg.com
Collect rustic fruit baskets, string them together vertically and place all your bath accessories in them. The string can be suspended from a hook near your shower. This will help you save on space and add a unique look.
Old, mismatched plastic and ceramic containers from your kitchen can occupy the hanging slabs in your bathroom and be used to store cotton balls, ear buds, bath salts and nail cutters/filers.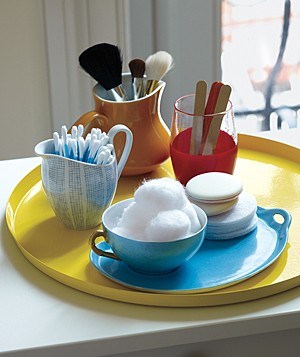 Source: timeinc.net
Flowers add freshness to any space! So, grab a few fresh blooms from your garden and arrange them in a beautiful vase. Keep this on your bathroom cabinet or sink.
Subtle wall colours will give the room a sense of tranquillity. Always pick a shade which balances and complements the room's décor.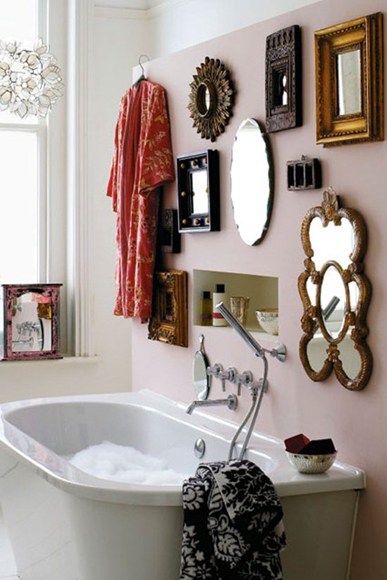 Source: lampsplus.com
A bathroom with big windows is a rarity these days. So, if you have one, make use of it! Why not use blinds instead of regular curtains? These can be easily adjusted and dried, and will instantly up the style factor of the space.
Install fancy shower curtains. If you can afford, take up a notch with glass shower doors, which look super sophisticated! The prices of shower curtains and glass partitions begin from Rs. 600 and Rs. 15,000 respectively.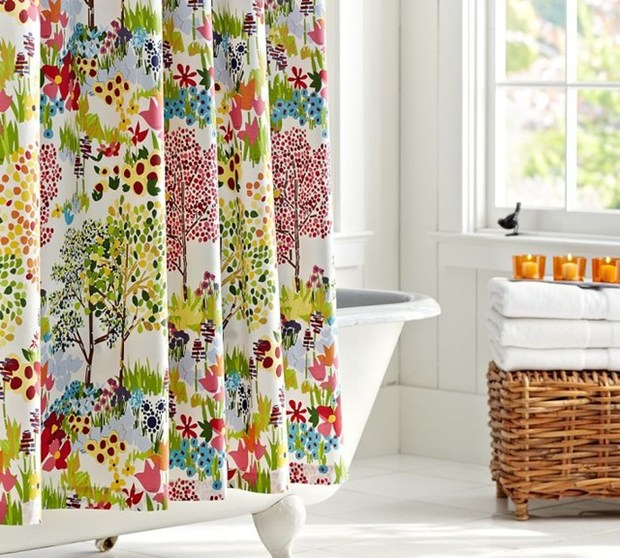 Source: houzz.com
Install a petite wicker chair in one corner to sit down, relax and towel off.
Few things are more frustrating than a sink that is messily lined with toothpaste, brushes, face wash, hair oil, deodorant and a million other things. Consider installing a cabinet to store these extras. A pretty cabinet above your sink will be perfect.
What do you think of these tips?