Overview - Engineering in Abroad
Engineering & Technology covers aspects related to design, maintenance and manufacture of infrastructure, device, tools, information systems required by humans on a daily basis. In simple words, Engineering & Technology uses the practical application of science & engineering to a broad range of real-world problems. There is always a significant amount of confusion differentiation Engineering & engineering technology. Both the programs have similar subjects and emphasis on Physics and calculus. Engineering programs give importance to the development of courses while engineering Technology focuses on the application of engineering techniques.
Engineering & Technology includes the following subsections-
Computer programming
Chemical engineering
Aerospace engineering
Civil engineering
Mechanical engineering
Students are increasingly opting for Engineering and technology courses due to the various benefits it offers, such as job satisfaction, diversity in career opportunities, financial security, and potential benefit to the society through its technological and scientific discovery.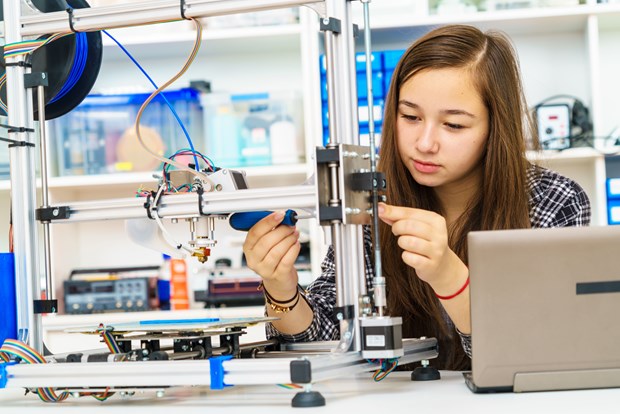 Engineering Career Prospects
Wondering if the engineering course is worth it and what career opportunities it has for you. Given below is a list of engineering jobs that have high potential in terms of salary and career growth.
Automation & Robotics engineer
Petroleum Engineer
Civil Engineering
Electrical Engineering
Alternative Energy Engineer
Mining Engineer
Project Engineer
Technology Career Prospects
Planning to pursue technology courses? Here are some promising career options to look out for.`
Mobile application developer
Information security analyst
Web developer
Cloud solutions architect
Development operations
Data scientist
Business intelligence developer
Why study Engineering & Technology in foreign universities?
Students find study abroad plans to be very attractive and scary at the same time. Here are some potential benefits of studying abroad to excel in engineering & technology career fields.
Quality of Engineering & Technology
Getting admission in IITs and NIT is highly competitive. Students who look for quality education and can't make it to these prestigious universities venture in study abroad options.
Stronger profile
Studying abroad from reputed universities has a positive influence on your resume. The flexibility to choose the subjects helps students develop a deep understanding and become experts in that field.

Cost
Studying in countries like Germany would be an expensive investment with a higher ROI. There are plenty of other countries that offer professional engineering courses at affordable rates, which includes a low cost of living, low tuition fees, etc.
Global exposure
Studying in globally recognized universities opens up a lot of avenues in terms of experience, projects, and even attractive job opportunities. Companies are always on the lookout for candidates with strong academic and practical knowledge provided by international universities.
Study abroad engineering scholarships
Top-ranked universities offer a wide range of scholarships and grants for aspiring international students. Some of the prominent engineering scholarships are DAAD scholarships, west minister international scholarships, University of Twente Scholarship, Amsterdam excellence scholarship, and more.
Other benefits
New culture, language, infrastructure, new lifestyle are of the additional benefits that come along with study abroad decisions.
Popular Engineering & Technology Universities to look out for
California Institute of Technology
Stanford University
University of Cambridge
Harvard University
University of Oxford
Leading countries in Engineering & Technology courses
It is a fundamental requirement to get quality education and training in engineering to develop and implement innovative modern technologies useful for humanity. Students are increasingly opting to study abroad for better education flexibility and global exposure. Listed below are leading countries in the field of Engineering & Technology teaching.
Why study Engineering & Technology in the USA?
The USA is home to premium engineering universities such as Berkley, Stanford University, MIT, and more.US employs over millions of resources worldwide as Engineering is believed to be one of the largest professions in the country. Cutting edge research, innovative & stimulating environment, flexibility in courses and specialization, state of the art infrastructure makes it an ideal choice for aspiring engineers.
Why study Engineering & Technology in the UK?
About 20% of the students in the UK are from overseas. Students choose Australia as they find it a nation with exciting opportunities well balanced with high quality of education. The UK has a huge demand for engineers, and studying engineering in the UK makes it even easier for aspiring engineers to get recruited by the top firms in the country.
Why study Engineering & Technology in Australia?
Australia is known for its high-quality research and experimental teaching worldwide. Australian universities are regarded as the pioneers in research and let the students participate in research programs within the industry and gaining real-world engineering. The degrees provided by Australian universities are accepted worldwide.
Why study Engineering & Technology in Canada?
About 30 % of students prefer Canada to study Engineering. World-renowned experts, unique teaching style, multicultural environment, opportunities are some of the primary reasons to choose Canada. Canadian Universities offer programs accredited by the Canadian Engineering Accreditation board. Students graduating with CEA accreditation are eligible to become registered professional engineers in Quebec.
Why study Engineering & Technology in France?
French engineering programs are highly regarded for their rigorous training, excellent universities, and its cutting edge technologies. It offers more than 250 universities with diverse courses and programs that are globally recognized. Additionally, students prefer France for its rich culture, architecture, gastronomy, and to experience the fantastic student life.
Why study Engineering & Technology in Germany?
Home to 300 institutions, Germany is regarded as the leader in research, science, and Technology worldwide. IT, automation, mechanical engineering are in high demand, and mechatronics is increasingly gaining popularity. Known to produce some of the most excellent engineers in the world with their intense training programs, German engineers are in demand across the globe.