Overview - Journalism Study Abroad
If a student desires to make a strong career in the field of news media like print, television, radio, online news streams, etc.., they should opt for Journalism and Media courses. It will help them in marking their foot into this wide and skillful industry. It is basically a communicative tool that comes in different formats which play the role of taking news information to the general public.
The Bachelor's courses in this field generally comprise of three years of study with two semesters per year. Also, there are Master's courses that will take two years to complete. Other than this, there are also special integrated five years courses that the students can choose to study. During this integrated course, a student will be excelling in one particular category on which he/she interested in.
By choosing this course, a student will get the opportunity of working with advanced technologies in the electronic medium like computer applications, software related to print, radio, television, and many such forms of media.
The least eligibility criteria to choose this course is that the student should have completed the 12th grade or an equivalent course in any stream from a recognized educational board. Also, a student is expected to score the minimum aggregate score of 50 percent in his/her public examination.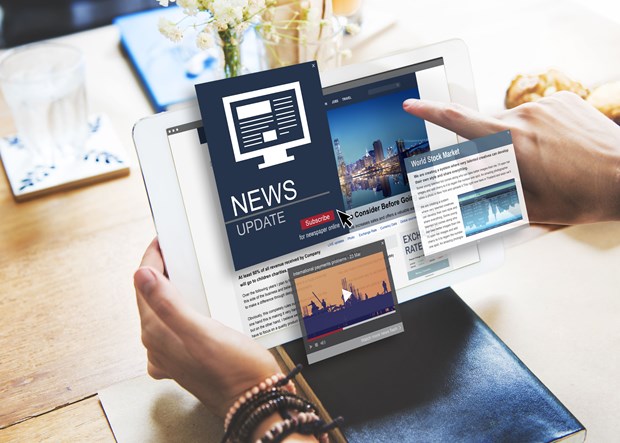 Importance of Journalism and Media courses in foreign universities
The emergence of new media, i.e., the web channels, has paved the way to enormous job opportunities in the field of Journalism. The news companies are always in hunt for eminent reporters, dynamic desk editors, photographers, videographers, and so on. For this, one has to own a set of skills like a nose for news, creativity, sharp general knowledge, good fluency in English, preparing interesting content, never tired of sensational news, and more.
Several foreign universities that teach Journalism and Media courses prepare their students with all the above-mentioned skills. Almost all the top universities across the world have Journalism and Media courses. To become an eminent journalist, choosing such universities is important. Here, a student will get the opportunity of learning from professors who have excelled in this field for several years, will be attending the seminars from the global experts who served in this field for a long-time, will be provided with the opportunities of interning with some of the great journals, newspapers, magazines, news/radio channels, etc..,
Countries like Germany, the US, UK, Australia, France, Canada, etc.., attract several international students every year to take up the Journalism and Media courses in their universities. A good and standard education system, expert professors, and extensive job opportunities across the world are the major reasons why students choose Journalism and Media courses in abroad universities.
Benefits of choosing Journalism and Media
You will work on challenging projects
By choosing Journalism, you will get to work on challenging and yet fascinating projects. Here, naturally, you will be tapping on your creativity, which motivates you to work every day with the same energy. Your work will never get monotonous, and so you will love what you do. More than that, the feeling that you will be the first to report the news to the world about a project will help you keep going.
You will be informed all the time
As you will be working with a community that always looks for the latest news and developments, you will be informed about the current happenings. With this group of journalists working around, you can also have a standard and knowledgeable circle. Moreover, you can always get multiple perceptions about a piece of news that the channels or papers don't report.
To report incidents live, the reporters are often asked to travel. Hence, you will get to meet new people, visit different places, and learn from new experiences. As you will be taking international trips for the press conferences and local trips for special stories, you can definitely beat the working stress of sitting in front of a computer for the whole week.
It is human nature to expect recognition. It is done effectively in the field of Journalism & Media courses. If you are given a project, and if you file a story successfully, the story reaches the audience effectively. This will earn you the recognition at its best. This makes you know the purpose of your work and the importance of your contribution to it.
If you are working with a newspaper industry, essentially, it doesn't mean that you should stick the same medium. You can go for television medium, radio, online journalism and more. In a nutshell, the job opportunities and the working channels are more, and one can enjoy their work in all of these media.
Job opportunities in Journalism & Media
There is a plentiful of job opportunities in the field of Journalism and Media, as the medium of news reporting is numerous. Let's see some of the job opportunities in this field:
Reporter
Sub-editor/editor
Correspondent
Feature writer
Proofreader
Photo Journalist
Cartoonist
Critic
News anchors/presenters
Why study Journalism and Media in abroad universities?
Journalism and Media in the US
Choosing to study Journalism and Media courses in the US is the best thing because the country serves as the source of several sensational newspapers, journals, magazines, and news channels. Also, the US withholds several world-class universities that provide their students with a standard education system. A number of expert journalists have passed out from the top universities in the US.
Journalism and Media in the UK
Studying in UK universities that offer Journalism courses makes you feel like an expert already. Such is their teaching system. These universities enable their student to intern with some of the top journals and gain mass exposure. They also pave the way for their students to enable in a ground-breaking media research work. The universities offer over 600 Bachelor's and Master's courses in Journalism.
Journalism and Media in Australia
The country, which is best known for its warm climate, beautiful beaches, and outstanding colleges and universities, is the best place to pursue your degree course in Journalism and Media. The dominant editors and correspondents across the world in the world of Journalism are mostly from Australian universities. Adding to these, by opting for the Australian universities, the students will get the career advancement of internationally-recognized qualification.
Journalism and Media in Canada
Canada is a country that has the strongest economies in the world. Apart from enjoying the high standard of living, a student can also enjoy and explore the best opportunities to learn from the top universities in Canada. The country gives a warm welcome to their international students, and so it is considered an excellent opportunity to study in Canadian universities.
Journalism and Media in France
A good flair for communication and writing is a highly required skill in the field of journalism. In that case, the France universities mold their students to a greater extent. They are also allowed to work/intern with some of the top journals of the country, which are considered the best opportunity for Journalism students. Also, the country offers a number of scholarships to its international students.
Journalism and Media in Germany
The top universities in Germany are best known for its excellent education system. International students can also avail of some of the attractive scholarships. The German universities offer over 400 Journalism courses. The universities enable their students to explore several seminars and workshops related to the subject by various experts in the field.