Overview - MBA in Abroad
As we welcomed globalization, India has become the flourishing ground for numerous MNC's. Fierce competition in every business category has boosted the demand for business management professionals to deliver business goals and objectives. This has created a scenario where MBA trumps the title of most aspired higher education degrees sought by international students. MBA equips students with the holistic skills required in finance, marketing, sales, human resources, personal management, international business, operations, and many other sectors.
Why get an MBA from abroad?
Getting an MBA from abroad is a decision for which you need to prepare well before. First, you need to determine how getting an MBA will help your career growth. Entrepreneurial minds think of getting MBA's to get the knowledge to build and manage companies, but due to the courses vast reach on the global market, almost every student straight out of undergrad course aim for an MBA. To add up to the competition, MBA is also one of the most favorite courses of working executives looking to upgrade their qualifications. Dedicate enough time to figure out which course or program i.e., duration of course to select and the discipline you want to pursue your career ahead.
Great leaders know how to manage and lead a team. MBA equips you with techniques to develop a variety of interpersonal skills, which is critical to succeeding in Business Management. The world of business is enormous, so be ready for lots of responsibility, like reducing the budget by analyzing the market or developing new marketing strategies. So if you like challenges and enjoy pushing your limits, MBA can open a ton of opportunities for you.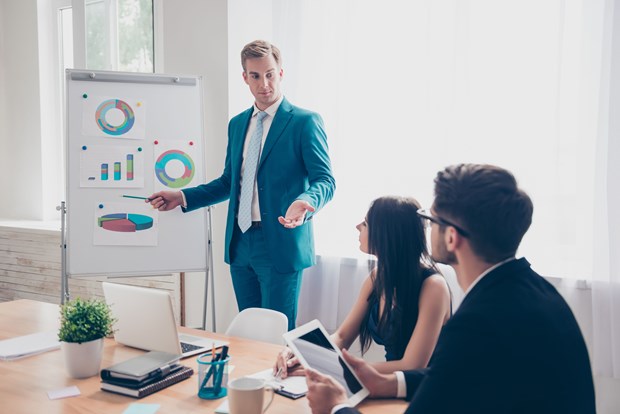 Benefits and career opportunities
As per July 2015, almost 31% of Worlds fortune 500 companies are led by an MBA graduate. The global curriculum with various international perspectives to business, marketing, sales, and operations helps you adapt to any organization in any part of the world. Also, a foreign degree shines bright on your CV to get you closer to your dream job.
Students seek to study MBA from abroad for the below-mentioned factors:
Get an edge with an international MBA degree.
Lucrative salary packages and perks
Great career opportunities
Offer a chance for great networking
Acquisition of better skills and knowledge regarding the latest trends of the business world
Acquaintance to the business organizations and prospective employers for better career
Job roles in various sectors you can expect after getting an MBA from abroad:
Marketing manager
Managing consultant
Investment bankers
Business analyst
Financial advisor
Administrative managers
Human resource manager
Product manager
Operations manager
IT manager
MBA in the USA
Undergraduates from foreign countries are required to take up a government-sanctioned test, supported by a letter of recommendation and statement of purpose before admission. USA offers MBA for both working professionals and undergraduate students. Typically, MBA is a two-year course in America with the flexibility to choose various programs of shorter duration as well.
USA universities are more actively recruiting international students from India, China, and other developing countries where the quality of an MBA may be limited. Primary business schools in the USA are:
Golden Gate University
Massachusetts Institute of Technology (MIT)
Harvard Business School
MBA in the UK
Being the hub for world education, top universities in the UK tailor their MBA programs as per the need of individual students. With excellent module choices and standardized structured curriculum, universities maintain a constant emphasis on student's professional and personal development. Most universities make it mandatory for students to join internship programs abroad, aiding benefits of the real-world experience. Top business schools of the UK are:
London Business School (LBS)
University of Oxford
University of Cambridge
University of Warwick
MBA in Australia
Australia offers some of the best study programs for MBA aspirants with a total of 7 universities in the top 100 world universities for business management. Australia is also considered to be a melting hotspot of western and eastern cultures, resulting in the rapid growth of international students migrating to Australia every year. Australia has established itself as one of the consistently strong economies with a better lifestyle and row rate of inflation, making it one of the most desired work destinations. Top business colleges of Australia are:
Melbourne Business School
Monash University
UNSW (AGSM)
UQ Business School, University of Queensland
University of Western Australia Business School
MBA in Canada
An MBA from an economically booming country like Canada assures better job opportunities. Indian students choose Canada to pursue an MBA for various factors, some of which are:
Diverse culture
Globally valued degree
Ease of migration
Great opportunities and networking
In comparison with other top countries preferred for an MBA degree, the tuition fees and daily expenses are much lower in Canada. Top business universities in Canada are:
University of Toronto
University of British Columbia
Queen's University
University of Waterloo
MBA in France
Many foreign corporations with subsidiaries in India hire international MBA graduates straight from the college. France has established a fight against racism and regional differences and is offering preservation of local languages, cultural enclaves with greater exposure through multiple exchange programs. In France, you can opt for a full time, part-time or executive MBA program, whichever suits your objectives the best. Top universities in France are:
EESEC Business School
HEC Paris
France Business School
INSEAD Business School
MBA in Germany
Germany has always been ahead of time when it comes to quality education, and German business schools are no exception. Germany's premium education institutes have close ties with leading companies across the world, making it a favorite destination for Indian students seeking a job abroad.
University of Mannheim - Mannheim Business School
Frankfurt School of Finance & Management
WHU - Otto Beisheim School of Management
ESMT Berlin
GISMA Business School