Overview - MBBS in Abroad
The science and practice of the diagnosis, treatment and prevention of disease is medicine .It is known to be one of the best career paths but is equally competitive. There is a huge gap between the number of applicants and the medical seats available in India. Students who don't secure good rank in NEET examination prefer studying abroad as it is less competitive and has higher ROI. MBBS in abroad is MCI approved and offers additional benefits which makes it an ideal choice for Indian students. Anatomy, Biochemistry, Physiology, Forensic Medicine & Toxicology, Microbiology and Pathology are some of the common MBBS subjects. There are more than 60 specialist areas of medicine and students get the option to choose their desired subjects and courses respectively.
Alternate MBBS Career Prospects
Hospital Administration
Medical professor
Public health worker
Medical Journalism
Clinical Forensic Medical examiner
Medico legal adviser
Forensic Psychiatry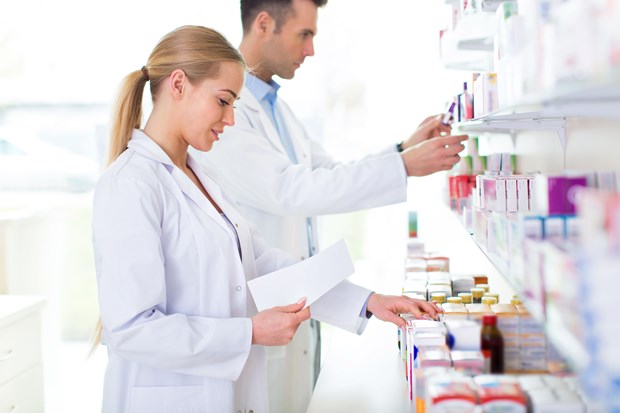 Pharmacy
Considered as one of the fastest growing sectors, Pharmacy industry has a wide range of career opportunities. It deals with dispensary, medication production and right utilization of drugs. Students can study Master of Pharmacy and get employed by the top companies across the world as well as further study Pharm D programs. Subjects you can explore in Pharmacy include Enzymology and Protein Chemistry, Medicinal Chemistry, Neuropharmacology, Cell Signaling, Synthetic Drugs Design and Cardiovascular Pharmacology
Career prospects- Pharmacy
Community Pharmacy organizations
Hospital Pharmacies
Pharmaceutical factories
Pharmaceutical Technician
Pharmaceutical Management
Veterinary Pharmacy
Military Pharmacy
Pharmacy organizations
Why consider Pharmacy study abroad programs?
Students crossing continents and countries to pursue higher education have become a global phenomenon. Aspiring medicine students are constantly looking to study medicine abroad. Studying abroad gives you a lot of exposure to experience new culture, place and teaches one to be independent. Depending on the course and merits, students get a lot of scholarships and concessions. Additionally, it adds a lot of value to their professional career and profile. Study abroad is a great opportunity for students to get global exposure and get trained under the best universities and experts.
Medicine and pharmacy industry is very competitive in India and to overcome it studying abroad seems a practical choice with added advantages. Graduating from a reputed medical school opens up a lot of job avenues that offer higher salaries and great lifestyle. Students get access to the latest technology and advancements globally in the medical field. The world needs more qualified and professional doctors. WHO estimates by 2030, few countries will have a deficit of healthcare professionals. Aspiring medical students have a lot of scope to have a flourishing career in the medicine industry. Medical graduates enjoy the flexibility of working anywhere around the world in various medical once they graduate from a reputed university. Studying medicine is an expensive investment. However, there are countries that offer medical studies and tuition fees at a low cost.
Popular Universities to study Medicine and Pharmacy abroad
Harvard University, Cambridge Massachusetts
John Hopkins University, Baltimore Maryland
University of Oxford, Oxford United Kingdom
University of California, San Francisco
Yale University, New Haven
Leading countries in international Medicine & Pharmacy courses
Quality of education is the primary consideration when it comes to studying medicine. Fierce competition. Affordability, flexibility in training, diverse courses etc. can be few other deciding factors to study abroad. Listed below are leading countries in Medicine and why one must consider checking it out. For more guidance and assistance, get in touch with professional educational consultants at Sulekha.
Medicine and Pharmacy in USA?
USA is home to 170 medical schools equipped with the latest infrastructure, technology and premium teaching facilities. Students have the flexibility to choose from a range of clinical courses and are exempted from MCI screening. Indian students obtaining medical education in the USA need not write FMGE exam to obtain license to practice in India.
Harvard University
Johns Hopkins University
Stanford University
University of Pennsylvania
University of California - San Francisco
Columbia University
Medicine and Pharmacy in UK?
UK holds the second highest Nobel prizes for medicine. One of the major benefits for aspiring medical students is that they can start at the age of 18 and need not complete a degree in another discipline first. UK is known to train young minds with word class training programs that includes clinical skills, intellectual rigor, professionalism and more. Additionally, UK is known for its NHS- National health services that provides free services for patients funded through taxation.
Medicine and Pharmacy in Australia?
Australia is home to some of world's leading medical universities known for its high quality education services. Students prefer Australian medical schools as they find the training well planned and less pressurizing. Strictly governed regulations indicate that the degree offered is of high quality and globally recognized.
Medicine and Pharmacy in Canada?
Canada is world famous for their research output in the field of medicine and offers internationally recognized MD degree. One of the major benefits the country offers is the scholarships and concessions which makes the educational expenses affordable. Canada also offers attractive job opportunities with high salary package and comfortable lifestyle.
Medicine and Pharmacy in France?
Known for its world class economic power, France is home to the top leading corporations and universities. 1500 Indian students are currently pursuing medicine in 15 universities in France. Owing to its affordable cost of living and MCI & WHO approved medical universities makes it an ideal choice for the aspiring students.
Medicine and Pharmacy in Germany?
Germany is accredited for its high quality education worldwide in the field of medicine and pharmacy. Home to more than 41 medical colleges with a history of 300-600 years, its offers the best of infrastructure, technology and quality education. Students can save up huge as there is no tuition fees except for learning German and students can practice in any part of the world as it is MCI approved.