Top Digital Marketing Ideas To Explore During Coronavirus
Amidst a competitive world, proper digital marketing is the only way to survive your business in this era of the Internet. It helps in reaching out to your customers at the right time, targeting them when they are in need, creating brand awareness to mark the stable presence in the market, and more. There are several technics in digital marketing with which you can run your business successfully, even during the lockdown. Because shops can shut, the services never!
For this, we at Sulekha have come up with expert Digital Marketing Companies who are our service providers. The professionals will help you out in inculcating the SEO (Search Engine Optimization) and SEM (Search Engine Marketing) strategies. With this professional digital marketing technics, you can run your business.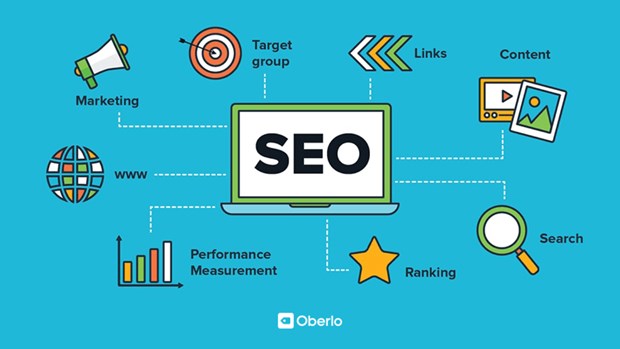 Image courtesy: Oberio
Create Brand Awareness
It is important to let people know about the need for your brand and the services you provide. Especially if your service is online-based, then this is an important time to create brand awareness. For example, if you offer an education service, then knowing your customer who is looking for online education classes is essential. The same applies to the dance, yoga, and meditation classes. These can be taught online. So advertising based on your services can be helpful to run your business effectively during the lockdown.
Build an online bridge between you and customers
Yes, by building the bridge, we mean connecting with your customers through your social media pages. No matter if we are tested positive or negative, one way or the other, people in the entire world are fighting against COVID-19. Of them, the inability to run the business is the suffering most startups and other organizations face.
However, during this time, the companies need not essentially face on sales target or the profit. In order to create a trust and respect, you can help the neighborhood by creating fundraisers, creating PSAs, (Public Service Advertisements), cautioning the public about the do's and don't's, etc..,
Bring out the SEO strategies
The lockdown is the time when people are glued into their phones, tabs, laptops, and other electronic gadgets, and you can make the best use of this. As the search traffic is usually high at these times, you can make use of this effectively.
Anything online is going to be useful for the people one way or the other. For this, you can use the Search Engine Optimization strategies to climb up on Google's results page. Make sure to use all the essential keywords that are obtained based on people's search. It will help in keeping your site always on top.
Also, have a continuous observation on the competitor's site. It is not wrong to take inspiration from their creativity, at times. But make sure to present yourself with your own creativity to shine in the market.
PPC (Pay Per Click) helps
Apart from concentrating on pulling up your page organically, you should also concentrate on paid ads. The non-organic clicks, though, involves spending, might be of great help during this lockdown. It also helps you to make use of your digital marketing budget effectively.
Introduce special offers
By offering a special reduction in prices and other discounts is a big head-turner for the customers. It is also a way of supporting your customers during this lockdown period. You can identify your product-market fit and fix the discount offers accordingly. It is the best way to reach out to customers who are looking for the best deals and discount prices at their home. Nevertheless, it is also the best way to engage your customers.
Are you looking to improve your business using the professional SEM (Search Engine Marketing) and SEO (Search Engine Optimization) strategies? Worry not, Sulekha's service providers who are the professional service providers in the field of Digital Marketing will help in stabilizing your business and run it successfully.