Choosing Commerce after class 10th
Commerce stream is the foundation that opens doors to professional courses. After commerce, a student can get his degree in business (B.Com) which is a three years long Undergraduate Degree program. After completing it, you may choose from a wide variety of PG programs and specialize in various fields/areas.
They will ask you to join science; they will tell you commerce is for weak students; they may make analogies to prove there is no opportunity in commerce stream. This article will help you to make up your mind on choosing commerce stream.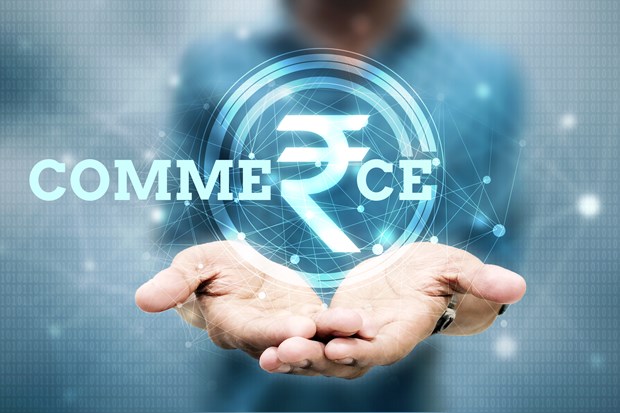 Why commerce?
If you are interested in business, finance, and economics or are good with numbers, analyzing and dealing with large chunks of data, commerce stream is apt for you. It attracts many 10th grade students since it offers a functional diversity of subjects
Commerce is soon becoming popular with students across the globe and setting a new direction for students to lead their presence in the best possible way. One can aim to become a chartered accountant or hold an MBA position, and they are one of the most lucrative careers of modern times.
Five common subjects you should be comfortable with are Economics, Accountancy, Finance, Business Mathematics, Bookkeeping, etc. without interest on such topics it commerce can become as hard as any other stream. Students need to step up and start to choose commerce after 10th. Commerce, as a career choice, is gaining much importance in India lately.
Subjects in commerce after 10th
English:
Regardless of the stream, English has been made mandatory for class 11th and 12th in all Indian English medium schools. As it is the language most commonly used around the world for offices, colleges and online businesses, English proficiency is very much appreciated. Apart from enhancing reading, speaking and writing skills, grammar, phrasing and reasoning are also crucial in any language and English focuses on strengthening those to prepare students for further studies or professional workplace.
Mathematics:
Mathematics is an optional choice for students, but it is strictly advised to take up mathematics when choosing commerce stream. In 11th and 12th, topics range from algebra, trigonometry, geometry and all essential topics learnt in middle school and 10th grade. It might feel useless to study all the mathematical concepts, but trust me these concepts will come in handy while attempting CAT, GMAT or other competitive exams requiring quantitative analysis, aptitude and Data Interpretation.
Accounting:
Accountancy is a vast subject and one of the most seriously taken business for companies.
It is the mathematical science that is concerned with the financial information about a business. Accounts subject is not tight in class 11th and 12th, as you'll be only introduced to all the foundations of accounting. Studying accountancy will enable students to understand and discover various success and failure case studies of businesses.
Business Studies:
Business studies is an important subject, and it is beneficial for anyone having an interest in starting a business or having a keen interest in how companies work. Concepts of finance, marketing, organizational behavior and business world are introduced in 11th and 12th. While pursuing higher education in a branch of commerce (B.com or MBA), you'll mostly be learning more about business studies, going deeper and deeper into the concepts included. Business organizations, structure, their various features, marketing, human resource management, operations management, functioning, etc. are the areas focused.
Economics:
Remember having to learn the economy of India and its sectors under the subject of Social Science (studies) in your 10th grade? Well, economics is more than just a classroom subject. It helps students understand and explain why the world works in a certain way in straightforward terms. You'll learn what demand, supply, their interplay, the business systems, consumer behaviour, production concepts, cost concepts and everything in between is. You'll also get familiar with ideas of growth, development, poverty, inequality and governance. Economics has two broad branches –
Microeconomics: where Individual agents are analyzed, like a household or a firm.
Macro-economics:
where the unit of analysis is an economy as a whole.
Degree or Higher education you can pursue after choosing commerce:
B.Com
Chartered Accountant Bachelor's course in Economics
Company secretaryship course.
BA Courses
BFA Courses
Management courses
BBA (Bachelor of Business Administration)
BMS (Bachelor of Management Studies)
Integrated BBA MBA program (5 years duration)
BHM (Bachelor of Hotel Management)
Retail Management (Diploma)
Designing courses
Bachelor of Interior Designing
Bachelor of Design (Accessory)
Bachelor of Design (Leather)
Bachelor of Textile Design
Bachelor of Product Design
Furniture and Interior Design course
Education/Teaching courses
B.El.Ed. (Bachelor of Elementary Education, 4 years long course)
Diploma in Elementary Education
B.P.Ed. (Bachelor of Physical Education)
Primary Teachers Training course (can follow it up B.Ed.)
Why not choose Commerce?
Reconsider choosing commerce if your decision is based upon a dislike of science stream. Students wishing to select commerce stream should understand that this subject is not the most accessible alternative as compared to science. Even though both science and commerce are complex study areas in their ways, they cannot be compared with each other. Many institutes and experienced tutors are providing stellar commerce tuition for students taking academics seriously. As a student, you should choose commerce only if you have an aptitude as well as an avid interest in it.