Creative Gift Ideas for Valentines Day
The love season is around the corner, and the planning process is sure at its peak. Valentine's day is always special and is all about making your loved one feel special. Gifts hold in a significant place during Valentine's week, and every year people try to be more creative than they did last year. If you are among those celebrating Valentine's Day and have no hint on what to give your loved one, here we have some incredibly cool and feasible ideas that will make your special one go Woah! Read and pick the best idea you love.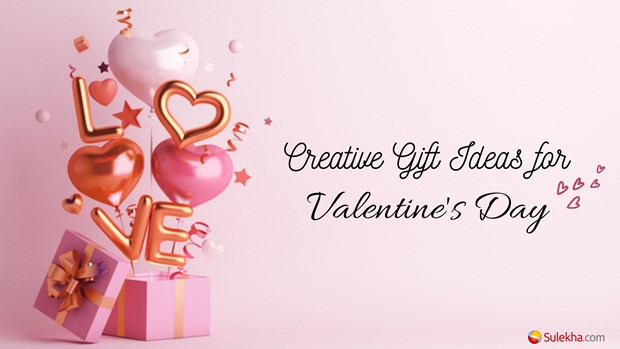 Add Extra Sweetness with Customized Gifts
Personalized gifts are always special, and they evoke a sense of being celebrated as they are made to represent the person. Customization can be done with a range of products starting from luxury brands to home décor items; everything can be personalized accordingly. You can choose to gift a watch with a picture close to your heart etched in it. Sporting a customized t-shirt along with your dear one is another cute valentine's day thing you must try. Apart from this, you can choose to gift stationery items, luxury bags, and other things that might be of use with their name imprinted on it.
Up for a Vacation?
There is no better gift than time, and everybody agrees to it. With all the pandemic chaos and work stress, getting yourself and your partner we-time at a scenic place would be the most memorable celebration. You can choose locations that will have fun activities to do together or get a ride to picturesque scenery and pleasant climate. While going on vacation during this pandemic, ensure to be careful and carry all the necessary items such as masks, medicines, and essential kits.
Jewelry Holds a Special Place
Jewelry pieces always have a place in most of our hearts, especially when gifted by our loved ones, as we can wear them all day long. Customized jewelry is on the trend, and you can wear design pieces specially made for couples to match. One exciting idea is to make jewelry pieces with the flowers your loved ones gave; opt for resin jewelry that can preserve flowers.
Time for a Party?
Valentine's day is all about spending quality time. You can host a party inviting friends and close ones. Organize games and arrange gifts for the guests. Set a theme and ensure it includes red, white, and hearts to pump up the valentine's day vibe. Appoint first-class caterers as good food brings inevitable joy. You need not worry about taking up the burden of planning a party, be that relaxed host by hiring the best event planners on Sulekha.