The TOP 10 Culinary Institutes in India
Welcome Graduate School of Hotel Administration, Manipal.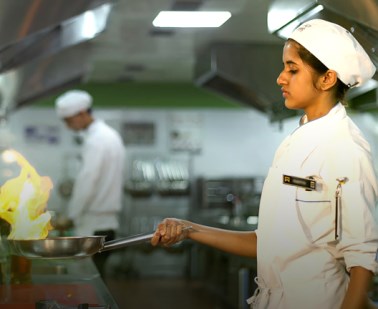 Welcome Graduate School of Hotel Administration, or WGSHA, is established at Manipal. The International Hotel Association, Paris, recognizes the Training and Development Program of WGSHA. Interested candidates can be admitted to this college by completing their 10 2 exam. The courses provided by the WGSHA are as follows:
Bachelor of Hotel Management
B.A. in Culinary Arts
M.Sc. in Dietetics and Applied Nutrition
M.Sc. in Hospitality & Tourism Management
P.G. Diploma in Culinary Arts
Indian Institute of Hotel Management and Culinary Arts, Hyderabad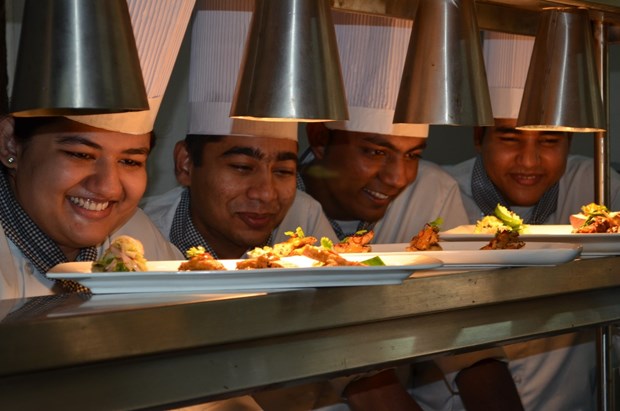 Indian Institute of Hotel Management and Culinary Arts is a 21-year-old Culinary Institute located in Hyderabad founded by renowned hospitality professionals. IIHMCA houses State of Art Kitchens Comparable to International Standards and has a successful placement track record over the years for placing students in International Cruise liners and Hotels across the Globe. This institute is affiliated with Osmania University and offers two undergraduate Degree programs, namely:
Bachelor's Degree in Catering Technology & Culinary Arts (Specialization)
Bachelor's Degree in Hotel Management & Catering Technology
Certificate course in Food Production and Patisserie
1-year Advanced Diploma in Patisserie and Confectionary Arts
Institute of Hotel Management and Catering Technology Applied Nutrition, Mumbai
Institute of Hotel Management, Mumbai, was established in 1954 by the All-India Women's Central Food Council. Candidates can apply to this college of Hotel Management by clearing their Class 12, with English being one of its compulsory subjects. Admission to this college is based on the NCHMCT JEE Entrance Exam scorecard.

The courses offered by IHM Mumbai are as follows:
Diploma in Food Production
B.Sc. Degree in Hospitality and Hotel Administration
12 Weeks Certificate Course in Bakery
12-Week Certificate Course in Cookery
Oberoi Centre of Learning and Development, Delh
i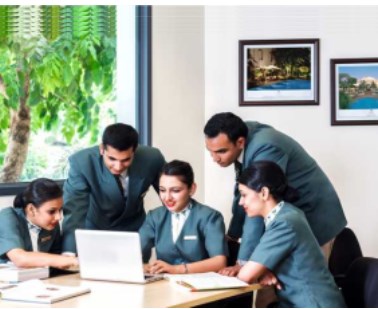 Started in 1966, OCLD offered a three-year Programme for students who had passed Class XII. The Systematic Training and Education Programme -STEP includes comprehensive on-the-job training at select Oberoi and Trident Hotels along with a correspondence Bachelor's Degree in Tourism Studies from Indira Gandhi National Open University (IGNOU).

The programs offered:
Hotel Operations Programme – Front Office and Food & Beverage Service
Hotel Operations Programme – Housekeeping
Hotel Operations Programme – Kitchen
Institute of Hotel Management (Taj Group), Aurangabad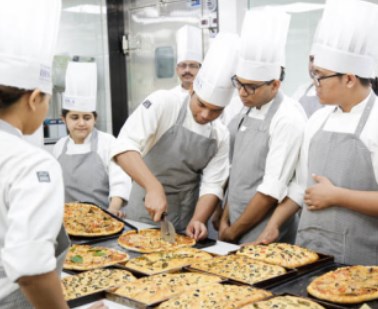 IHM Aurangabad was started in 1989 under the Leadership of Dr. Rafiq Zakaria and the Taj Group to provide a world-class center in hospitality education with the technical expertise of India's most extensive global hotel chain. IHM Aurangabad is approved by AICTE (All India Council for Technical Education) and Offers the Following Courses:
B.A. (Honours) Culinary Arts
B.A. (Honours) Hotel Management
Institute of Hotel Management and Catering Technology Applied Nutrition, Pusa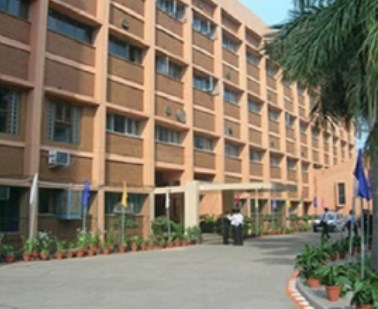 Established in 1962, The Institute of hotel management catering and nutrition, Pusa is one of the premier hospitality institutions in India, providing quality hospitality education at undergraduate, graduate, and postgraduate levels. The institute comes under the aegis of the Ministry of Tourism, Government of India.

Courses offered:
B.Sc. in H&HA
Diploma in Food Production
B.Sc. in H&HA
International Institute of Culinary Arts - IICCA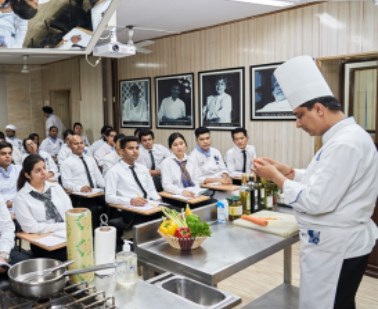 IICA, New Delhi; culinary arts and the country's first institute accredited by the World Association of Chefs Societies (WACS). The institute has been a catalyst in the opening of Culinary Arts as a career opportunity and a knowledge Hub to provide total industry support.

Advance Diploma in Culinary Arts
Diploma in Bakery and Patisserie
Diploma in Professional Confectionary.
Academy of Pastry & Culinary Arts - (APCA)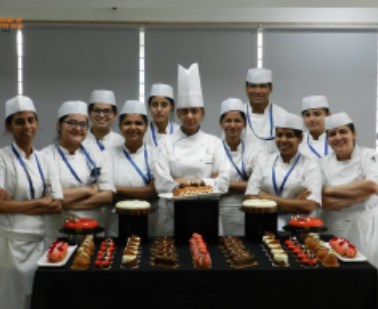 APCA is an esteemed group of Professional Culinary & Pastry Schools with Pan- Asia presence in Malaysia, the Philippines, Indonesia, Singapore, Delhi NCR, Mumbai, and Bangalore. Our journey started in 2010 with the flagship school in Malaysia, and now, the company is growing exponentially with plans to be in Thailand & Dubai soon. The academy uses cutting-edge technology, mixed with ingenious techniques, specifically designed to teach the art, science, and practices of creating good food and methods needed to excel in the food industry.

Courses offered:
Advanced Diploma Programme
Certificate in Part-time Culinary program
Palate Culinary Studio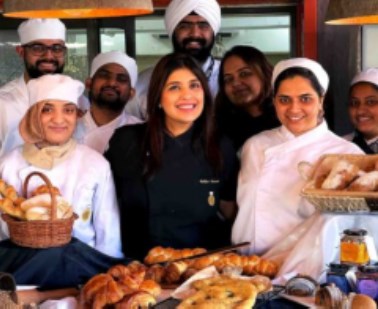 This venture is an extension of Palate Culinary Studio, more significant in innovative opportunities and culinary endeavors. With a tremendously skilled and knowledgeable panel of chefs, the academy strives to take the students on a flavourful journey of culinary and pastry arts through immersive, hands-on courses that are cutting edge and designed to provide you with extraordinary culinary skills that escalate your passion for food and provide you with a strong foot holding in the culinary and patisserie industry.

Courses offered:
Certificate in Culinary Skills
Diploma in Patisserie and Confectionary
International Institute Of Culinary Arts & Career Management - (IICM)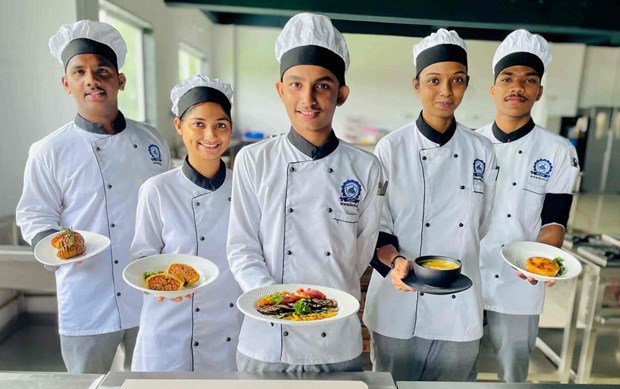 The International Institute of Culinary Arts & Career Management (IICM) is a division of Kadlag Patil Education Foundation, accredited by City and Guilds of London Institute, U.K. & ISO 9001:2015 Certified Institute, Accredited by QMS (Quality Management System) of DAC/Emirates International Accreditation Centre, IAF (International Accreditation Forum) & KVQA India.

Courses offered:
Advanced Diploma in Culinary Arts
Diploma in Bakery and Patisserie
Dual Country Programme in Culinary Arts