UPSC Exams Expectations Vs Reality: Candidate Shares Her Preparation Journey
"I will become an IAS and serve people," - This is most of our replies during our childhood days when asked about "What you'll become in future?" However, Nithya is one of the few candidates who never gave up on this childhood desire. Right from early childhood says, Nithya holds up to her dream and is now preparing for her UPSC exams.
In an interview with Sulekha, Nithya, a UPSC candidate who has completed her first attempt in the recent past, shares about her preparation journey.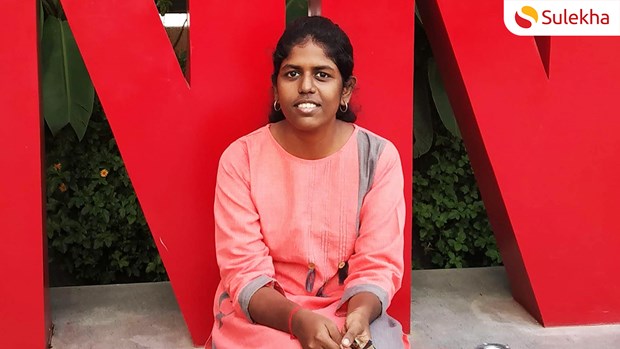 "I had the strong intention to appear for UPSC during my school days. After my 12th grade, I chose Engineering, and by the second year, I started my preparations. After the final year, I went to the coaching class for one year, and now I am ready to give my second attempt," says the UPSC candidate.
The Beginning
I was an above-average student, so I thought it would be easy when it comes to preparing for the UPSC exams. But, when I went through the syllabus I got scared. It was vast and the level of difficulty was tough too. However, I did not give up. I started looking for the right coaching class, which will guide me in this journey.
Choosing The Right Academy
Nithya says, "I, along with my friend, chose Shankar IAS Academy. We went for regular coaching classes for one year. With a good review and a standardized coaching system, the academy helped in our preparation effectively."
How Do I Spend My Day?
"I don't follow a regular timing when it comes to preparing for the exams. Although I spend standard time for preparing for the general knowledge and current affairs section, I go with the cycle system for the other sections. For a day, I take two topics for preparation. Also, I do not leave a section if I don't understand the concept. In other words, my preparation is not quantitative oriented. Rather, it is qualitative. I do not set targets about the number of sections I should cover or the time length within which I should finish a topic. But whatever I prepare for, I will do it intensively," the enthusiast notifies.
Things To Do Before Preparations
The two things Nithya did before starting her full-fledged preparations are:
Watching all the toppers interviews and noting down about their strategies
Collecting all reference books and NCERT
Challenges
"Since I took Engineering, the arts-related subjects like History and Economics were tough for me. They were too conceptual and dynamic. They required a lot of groundwork. But, since I followed the qualitative method, I was able to understand the core of the subject, better and now, Eco is my one of favourite subjects. Lots of video tutorials helped me in this preparation process," says Nithya.
First attempt – Experience and Learnings
"It is unpredictable. It is alright to have strategies but do not expect the same to happen. The question paper was completely contrasting to my presumption. So, having an expectation might break you. After my first attempt, I have learned to do my preparation in a wider perception. My way of knowing about the current affairs is significantly different than the previous preparation before the exam," explains Nithya.
Coaching Class Vs. Self-Preparation
She states, "I will say both the preparation method compliments each other. First, I learned basic structure from the coaching center, and now I apply the theory at my home preparations. The disadvantages of preparing from home are distraction and rigidity in timings. To be surrounded by a coaching class environment is different than our home. Also, most candidates do not follow the rigidity in timings. Self-discipline is highly essential for those who are preparing for UPSC examinations."
One Day Timetable
The candidate, while explains about her day's routine, says, "I'll wake up early in the morning. I'll usually start with the hard subject. For me, it is history. Usually, our energy meter will be high in the morning time. So, taking up the hard and dry subject will help in handling them with a positive note. Followed by this, I will read newspapers. The candidates are supposed to take notes from the news they read. It is quite nice and interesting work. So, I'll do the notes work in the evening when I feel tired or when I need a break.
I'll also utilize the evening hours to revise more instead of starting with a new subject."
Preparation Tips For The Beginners
Except for the toppers' strategies, do not hear too much from your fellow candidates or others. Have your own proper timetable, and go on with it.
The candidates should understand that this is a slow process. So, patience is the key
Understanding every single concept is important
Once done with a subject, keep revising.
Are you a UPSC candidate, and do you want to make the best use of it? Then, here we array a list of professional UPSC Coaching Institutes in Chennai. Get connected to the services providers by scrolling through Sulekha's page.