Why Buy When You Can Custom Make Your Own Furniture!
Building your house and furnishing it to suit your taste and preference is no cake walk. It takes months of research and days of planning to figure out the ideal design that fulfils all your requirements. While there are various vendors providing furniture options which you can pick up directly from the store, there are some pieces which turns out best when customised.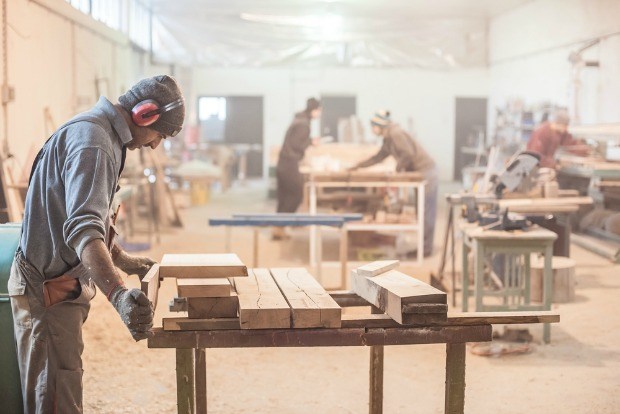 With the help of a trusted carpenter, you can custom make some of these furniture pieces to suit your needs.
Wardrobes
Wardrobe needs of every individual is different and to find a ready made one that fulfils all the requirements of a person is difficult. By custom making your wardrobe, the carpenter can measure the space available and build one that would exactly fit in the given space. Moreover, you can choose to have inbuilt shoe racks, space to hang saris etc. depending on your needs.
Main door
Those lust worthy doors right out of a home magazine does not come from a mass production store! Since your main door is what creates a first impression and defines your house, it is ideal to get this one custom made to suit your taste. From elegant teak wood doors to ones with elaborate wood work, an expert carpenter would have various options for you to choose from.
Kitchen storage
Planning your kitchen space efficiently is very important to have enough storage room for all the kitchen utensils. Involving your carpenter right from the planning stage is ideal to make the best use of the space available. Your carpenter would measure the space available and custom make storage spaces according to this. Even inside the shelves, a carpenter would be able to give you the right kind of spacing for organised storage solutions.
Multi-utility furniture
Multi-utility furniture pieces are a quintessential part of apartments these days. They take up lesser space and the same piece can be used for other utilities according to our requirement. Tables that can be split into seating spaces, seating spaces with storage etc. are examples of such furniture pieces. While such pieces can be bought from a store, it would be difficult to get one that actually fulfils our exact needs. With the help of an able carpenter, you can custom make these furniture pieces to convert into storage spaces or other utilities according to the design.
Unique furniture pieces
If you get hold of a striking, raw piece of wood that can be converted into a unique furniture or want to replicate an elegant side table you spotted elsewhere, custom making it would be your solution! These unique pieces add character to your home and would be safe in the hands of an expert carpenter.
Nowadays, most of the houses are built in limited spaces and optimum utilisation of space is critical. By custom making your furniture, it can perfectly fit into the available space. Reach out to a carpenter today to discuss the various options available for your home!