Why Should You Hire A Housekeeper?
Finding it difficult to clean your house daily? Well, it does take a lot of energy to clean our house and consumes so much time also. By hiring a reliable housekeeper, you can ease the task of maintaining the house. A good housekeeper provides the clients with a wide variety of professional domestic services such as cleaning, laundry, cooking and running errands.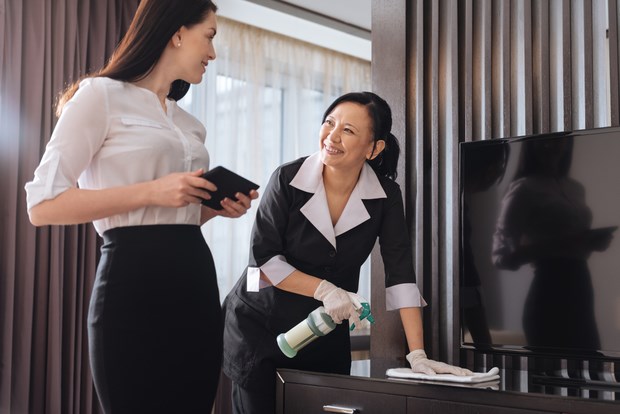 There are several reasons why you should appoint a housekeeper. Some of them are:
You don't have enough time as you are busy throughout
Is your house dusty? But aren't you tired after a busy work week? You might not have enough time to clean your house if your weekend is also filled with social activities and outings. In this case, if you hire a house maid, the work gets much simpler. You don't have to worry about cleaning your house anymore. Talk to a maid and discuss your needs and assign the necessary task. You can find your house very clean and tidy all the time! Hiring one will easily save your time and energy which you might require in maintaining the house. You would feel more at ease knowing that you don't have to do anything tiring after you get home from work.
You can spend more time to do the things you love
Owing to your busy work life, you might be finding it difficult to pursue your hobbies such as reading your favourite book or travelling to a new place which will help you to relax your mind and keeps you away from the working life. Weekends are the only time where you can do other activities. You might not need a daily housekeeper, but having someone to clean up your house every week or at least once or twice a month will give you more time to do things that you love or need to get done.
Nobody can clean everything
You might be a person who maintains a kitchen properly but struggle to clean the dusty areas, door frames or a washroom itself. It becomes very difficult to make sure that every nook and corner of your house is cleaned properly and daily also. This is when a professional housekeeper is required who can handle all the cleaning and other tasks on a regular basis. They will be quick in their work and finish the task neatly giving your house a perfect look.
You can avoid the activity you dislike
It's hard to do something you don't enjoy and if forced to do it, you might end up doing it half-heartedly. If cleaning is not your forte and you get irritated cleaning the house every minute, then you must consider hiring a housemaid who can handle these tasks for you. You can focus on the chores you don't mind doing and have the housekeepers focus on the ones you dread! You can devote your time and energy into doing something more productive.
You have guests and children at home
When there are guests at home, the household works doubles. If you have children at home as well, it is hard to keep your house clean. From making food, cleaning utensils, laundry, and several other activities piles up. By hiring a housekeeper, it will help to reduce the stress in doing the household chores and you can also enjoy and spend a good time with your guests and kids.
A reliable and trustworthy person needs to be hired when it comes to residential housekeeping. It's time for you to choose wisely by approaching a trusted residential housekeeping service.