Things To Consider When Renting A Portable AC For Your Big Event
Planning and organizing big events have become a trend! If you are planning an event, you need to make sure that you are guests are comfortable. Especially during the summer break, when it's pretty hard to survive the heat outside. Luckily, ensuring the comfort of your guests is easy when you rent a portable air conditioning system.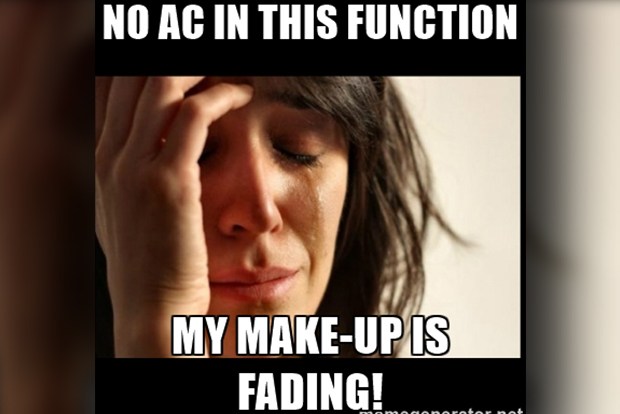 Here are four things you need to keep in mind as you search for renting a portable AC:
Check on the prices
Suppose if the event is being organized for few hours, then it's a waste of renting an air conditioner for the whole day! Also, climatic condition plays the main role here. The prices of renting an AC for events during summer vary largely from renting the same in the spring season. Make sure you are dealing with experienced professionals who know how to cool your event efficient, without ruining your budget while keeping your guests at ease.
Look for the portable air conditioner
All set for a beautiful theme event.? The arrangement attracts every visitor towards the event and the excitement level goes high. But to really make your event successful, it's crucial that your cooling equipment doesn't take away from the aesthetic appeal you have created. An old AC may not suit the fancy and trendy set created for the event. It literally spoils the feel of the setting. So it is advisable to pick a portable air conditioner for your big event which goes well and suits the event set up.
Avoid loud noises from AC
Shake your hip for the music played at the event not for the sound coming out of the AC! Your event shouldn't be drowned out by the noise of an AC unit or its generator. There are many different options when it comes to portable air conditioning systems specifically designed for events. It is important to make your guests feel the cold air—not hear it. Opt for portable AC unit that runs quietly without sacrificing power.
Proper functioning of AC
Above all, the cooling equipment needs to effectively control the temperature. While conducting the event in summer and your guests are in the heat feeling uncomfortably, they aren't actually enjoying themselves. In this case, they will be in a hurry to leave the place. To sort it out, it's important to check that your outdoor AC functions well and provides necessary cooling.
Your big event is right around the corner. Have you planned ahead for setting the right environment? Find the right portable air conditioner to meet your needs now.