Top Things To Know Before You Hire A Babysitter For Your Tiny Tot
People say "It takes a village to raise a kid". Parents may find the task of raising children quite overwhelming. It is strenuous for families that have working parents. And single parents face more difficulty in raising children.
Hiring a nanny or a babysitter is the only logical thing to do. However, before you finalise on someone, go through this checklist. It will help ensure the best care for your little one.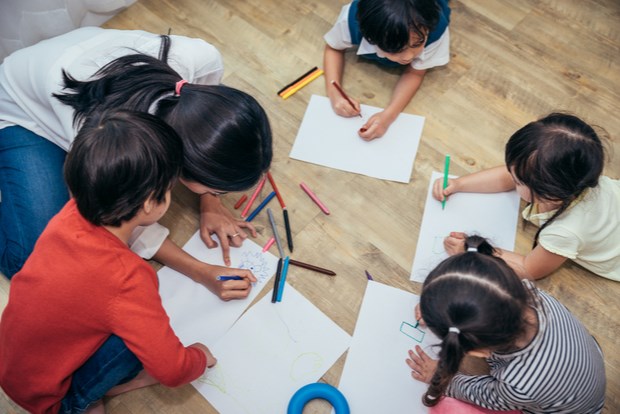 Assess your requirements – Before you begin your nanny hunting process, assess your needs. Do you want a fulltime and live-in or part-time nanny? How long would you want the babysitter to cover? Also, make a list of responsibilities you want the babysitter to fulfil.
Background check – As you would be entrusting the care of your child on the babysitter, you must adequately inquire about one's background. Avoid choosing a babysitter who has a criminal history. Make a note of the residential address, personal phone number and contact details of one's relatives.
Age – A lady who is 60 years of age will not be able to give the care and attention a child requires. A girl below the age of 14 years should not be employed as the law forbids it. Most families prefer women who have a child of their own. Such women have the best temperament to raise children.
Personality – A pleasant personality is essential when dealing with children. If the person whom you are considering is not warm and caring, then he/she might not be a good match for the child.
Hygiene and health – If the babysitter or nanny is dressed in unclean clothes, then you should think twice before hiring. The candidate applying for the position must be physically fit and maintain proper health standards.
Language – Language can be a huge barrier. If you communicate with your child in a language different from what the babysitter speaks, your child will be left in confusion. For younger children who are learning to speak, different language can cause a delay in achieving language development abilities.
Cooking – Most nannies or babysitters prepare for the child they care for. If your child has a specific taste or you want a type of food to be included, make sure the nanny takes the preferences into consideration. Also, discuss food allergies, nap time and behaviour with your babysitter.
Your comfort level – When you meet the babysitter for the first time, and you feel comfortable, then you know you have found the ideal candidate. However, if you think something is off and you are hesitating, continue with your hunt for a perfect nanny. A mother's intuition is the best guide when deciding on her children.
Child's comfort level – The candidate that you have chosen, may fail to comfort your child. In such a case, give it two more attempts. If things still don't improve, then look for a new candidate. The nanny caring for the child must have a child-friendly attitude. If the child finds her upsetting, then she might not be a good match.
How do you plan to monitor – You must plan on how to keep a tab on the person watching your child. You can install nanny cameras. Some cameras deliver live feed to your phone via an app. Keep calling at frequent intervals and speak to your child when possible. Give a surprise visit.
A babysitter is no replacement for parents. But they offer great respite when both parents are busy doing their works. As a mother or father, you will be relieved to know that someone is doing her best caring for your little one while you are away. You will be able to stay happy and concentrate on your work better. When you are home with your children, they will be too glad to enjoy the quality time with you.
Connect with Domestic Help Agencies in Delhi, Hyderabad and other Indian cities FAST and FREE.