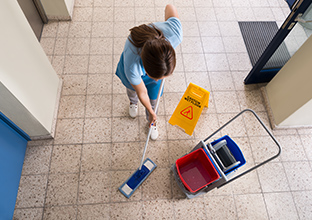 Worried about cleaning your upholstery in Mumbai?
•The city of Mumbai is very dusty more than any other metro cities. If you are living in the city of Mumbai no one can give a chance thinking that the upholstery in your house is dust-free. Always keep your home dust free to avoid dead skin cells and other pollutants that can cause allergy
•Cleaning on daily basis is a must in order to take of your health. You may feel that by just brooming all through can keep your house safe from allergens and other pollutants. But that is not enough as there will be dust particles stuck in corners and edges of your furniture and every nook and corner of your houses. Even regular vacuuming alone won't help. The more important is to be taken care of the kids as they become more prone to allergens that are stuck in the fabrics of the curtains, sofas, and mattresses
• People even try cleaning with cleansers and another cleaning agent just in the notion to keep the surface clean. But there are many areas to be thought about when it comes to the upholstery cleaning. First of all, you have to know the type of material your sofa is made of. If it's of leather then water should not be used anywhere near. For cleaning other thick fabrics in sofas and mattresses advanced techniques must be used to keep it free from germs. Many cleaning services use technique of deep vacuuming along with application by UV on surfaces in order to kill mites or any body parts of them deep in the fabric that can't be noticed by our naked eyes.
•Expert cleaning services in Mumbai can help you out to clean all your furniture and household, where they clean each bit of the particles in your house. They also have advanced cleaning technique and step by step process which includes hard surface cleaning and general vacuuming of corners followed by advanced techniques to remove allergens and particulates in the breathing air.
Cleaners in Mumbai
•A messy home can be a pain to clean up after a long day. Well, worry not! We, at Sulekha, link you up with the best professional cleaners at home so you can sit back and relax while every corner of your house gets back the shine it had. Our certified professionals are well trained in not just cleaning, but "sanitizing" your residence. What makes our professionals stand apart is the top-notch quality that they deliver while at work, which cannot be provided by amateur local maids.
What are the additional services provided by Sulekha?
•With over 630 service providers in the city, Sulekha offers a variety of options when it comes to services like basic & deep cleaning, shampooing and sanitation services. The basic cleaning package includes kitchen cleaning, bathroom cleaning, carpet cleaning, sofa and upholstery cleaning, loft cleaning, etc. There are exclusive packages for drainage/septic tank cleaning needs for customers looking to clear blocked drains and septic tanks. Garbage disposal service needs are also offered to people who are looking to clear weeks' worth of garbage at home which includes biodegradable waste, non-biodegradable waste, food waste, commercial waste, hazardous and non-hazardous waste, etc. It is recommended that you get your house cleaned once in every 3-4 months to ensure a healthy environment for you and your family.
How Sulekha will help you during the floods?
•The recent floods in Mumbai have gotten the city shaken. We at Sulekha, attempt to make your recovery from this disaster one step easier by providing professional cleaners who get your home cleaned in a jiffy and back to new! Scroll up to see avail our exclusive services provided at your doorstep.
How to choose the professional service provider in Mumbai
•You can use Sulekha to find the best service experts:
Fill the form and get access to hundreds of verified specialists
Get calls/quotes from the most suitable service providers.
Take a look at their Sulekha score, rating, and reviews before shortlisting a few.
Discuss the price and their services with the shortlisted few.
Choose the most suitable experts based on your requirements.