Tips for getting best from the cleaners:
The key aspect to making the most of your professional cleaning service is building a good relationship with your cleaners. Cleaners will give their best when there is a clear when they thoroughly understand your requirement.
Set the requirements and communicate well.
Every home, house. Hold works and cleaners are different. The requirement varies for the cleaning services. Communication is very much important to meet your expectations. You can ask for various home cleanings like deep cleaning services, sofa cleaning, and bathroom cleaning, so you have to list out all your needs properly and convey to them in a proper manner.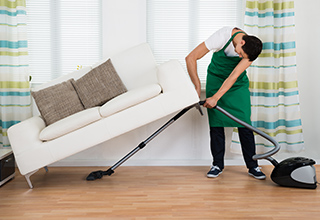 Prioritize your cleaning types schedule the cleaning task accordingly. Some may book a few hours service some may book weekly or on a daily basis. If you scheduled the work according to your opinion it will be easy for them to tide up the work.
Listen to the Cleaners word, ask for them their needs like the provided cleaning materials are sufficient or they need more cleaning equipment's. Their aim is to provide the best professional cleaning process successfully.
Cleaning service is one of the main services required by many people in this busy routine life. Sulekha is one of the leading platforms provides you the best cleaners near you, where you can pick out various services like deep cleaning, floor cleaning, glass cleaning, carpet cleaning, façade cleaning, septic tank cleaning and you can also clear out the garbage. If you require any of the above-listed services. Feel free to ask your queries.