Why should you opt for the Maid Service?
You're living in an urban city Chennai and need to go for work from 9 am to 6 pm, you're tightly engaged in the daytime. The activity of commuting may be the delay if you stuck with work in the office. In all, you reach home in tiredness starts to creep in. Your energy gets trained and you may feel frustrated, and your mindset will not be ready to do household jobs. So you postpone the works to the weekend, and the weekend comes, weekends are the valuable time to catch up family, friends, and shopping. Sunday night comes, the house will remain like Friday evening. So in that situation, you have a solution by hiring maids. Now, you think of hiring the maid services No, we are not mentioning the maid service. We are talking about the pros and difficulties facing in cleaning the house as an individual.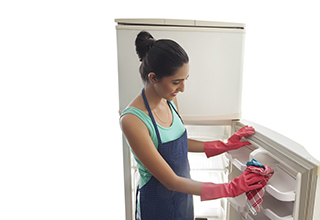 Division of House Cleaning Jobs.
In nuclear families, sharing of household jobs come as the major part of conflicts. But when you hire a maid service, the work gets outsourced. A housewife definitely will benefit from this arrangement, where she gets more time to spend with the family and have more time to chill out with the kids.
A newborn to the family brings out joy and as well as cleaning. The laundry is the main service which is much required in this situation. A newborn baby can cry night, and play till dawn, which makes the parents routine life to change. The new routine can throw off guard. So in this situation, hiring the maid service will be very helpful in handling the kids and household jobs.
These are the problems you face while doing household and the reasons to opt for the maid services. Sulekha is one of the leading platforms for providing maid, cook, housekeeping, cleaning services in Chennai and have the best service partners who have served more than 5040 requests with the quality service at the affordable cost.